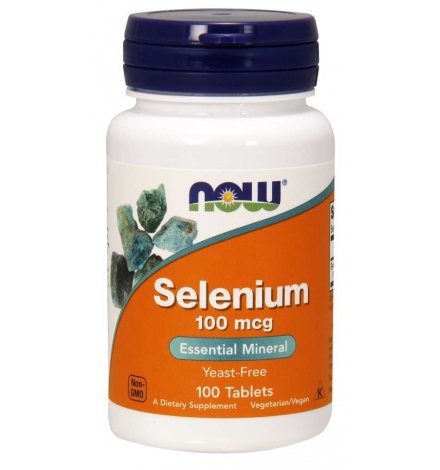 Now Foods Selenium 100 mcg 100 Tablets
2024-07-31
733739014801
New product
Now Foods Selenium 100 mcg 100 Tablets
Το σελήνιο είναι ένα ουσιώδες ιχνοστοιχείο, απαραίτητο για τον σχηματισμό του αντιοξειδωτικού ενζύμου glutathione perioxidase (γλουταθειόνης υπεροξειδάσης), ενός σημαντικού ενζύμου που συνεργάζεται με άλλους αντιοξειδωτικούς παράγοντες για την προστασία των κυττάρων του οργανισμού από το οξειδωτικό στρες των ελευθέρων ριζών.
Ενσωματώνεται στο σώμα σε έναν μεγάλο αριθμό ζωτικών πρωτεϊνών που ονομάζονται σεληνοπρωτεΐνες. Οι σεληνοπρωτεΐνες συμμετέχουν στην παραγωγή της τεστοστερόνης, μίας ορμόνης που αποτελεί σημαντικό ρυθμιστή, τόσο της φυσιολογικής όσο και της μη φυσιολογικής ανάπτυξής του. Επίσης, οι πρωτεΐνες αυτές βοηθούν στη ρύθμιση της λειτουργίας του θυρεοειδούς και παίζουν σημαντικό ρόλο στο ανοσοποιητικό σύστημα. 
Η δράση του σεληνίου μειώνει την πιθανότητα εμφάνισης καρδιακών και εγκεφαλικών επεισοδίων. Η ισχυρή αντιοξειδωτική του ιδιότητα σε συνέργεια με τη βιταμίνη Ε, υποστηρίζει τη φυσιολογική λειτουργία του παγκρέατος, του ήπατος, και του ανοσοποιητικού συστήματος. Το σελήνιο είναι ιδιαίτερα χρήσιμο στους αθλητές, αφού προστατεύει από μυϊκά προβλήματα που προκαλούν οι ελεύθερες ρίζες μετά από έντονη άσκηση.
Το σκεύασμα Selenium της NOW περιέχει 100 mcg σεληνίου ανά κάψουλα, υπερκαλύπτοντας την ημερήσια ανάγκη του οργανισμού για σελήνιο.
Σημείωση: Το Selenium αντενδείκνυται σε άτομα που ζουν σε εδαφικές περιοχές με υψηλά επίπεδα σεληνίου.
Οδηγίες Χρήσης: 
Πάρτε 1 δισκίο 1 έως 2 φορές την ημέρα μαζί με φαγητό.
Αποθηκεύστε σε δροσερό, ξηρό μέρος μετά το άνοιγμα.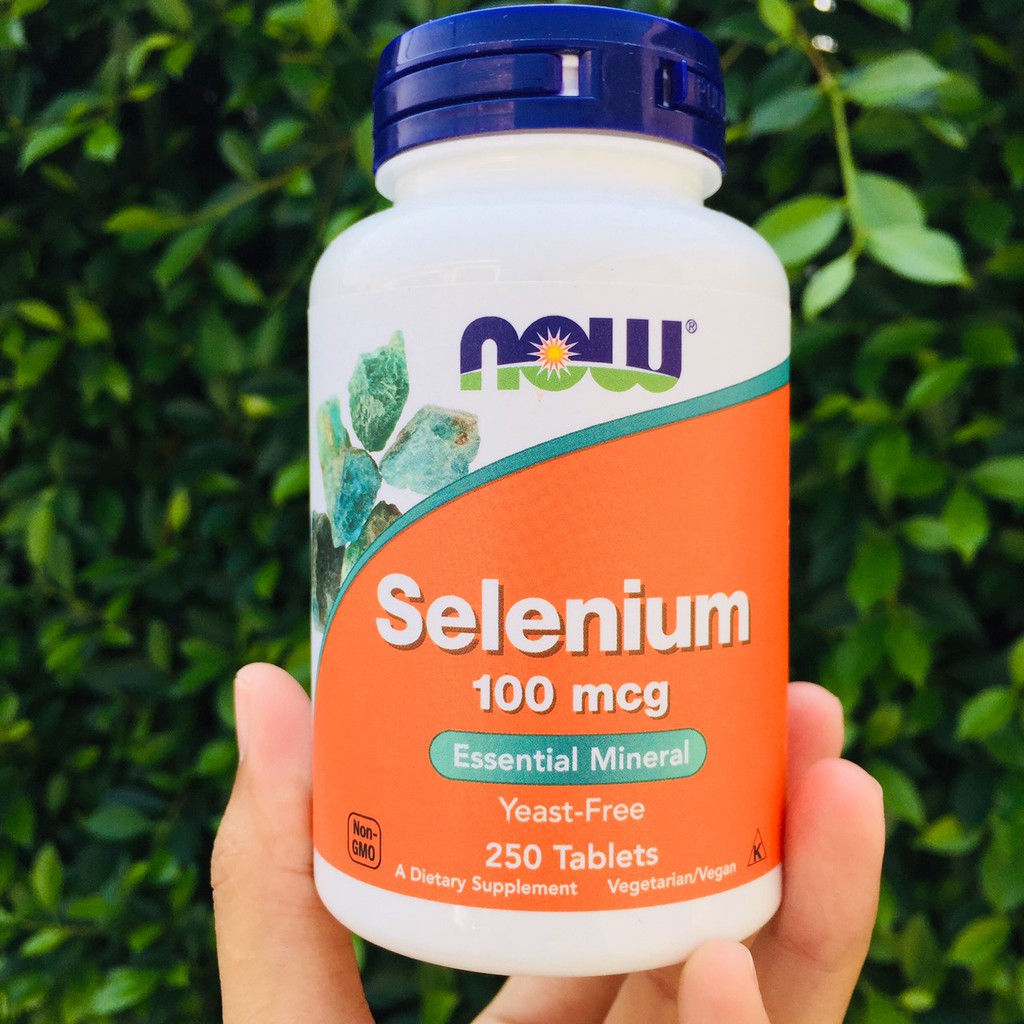 Now Foods Selenium 100 mcg 100 Tablets
Selenium is an essential trace mineral that is found naturally in Brazil nuts, organ meats, seafood, and wheat germ.
Natural color variation may occur in this product.
Directions: 
Take 1 tablet 1 to 2 times daily with food.
Store in a cool, dry place after opening.
Supplements Facts 
Serving Size:
1 Tablet
Servings Per Container:
100
Amount per Serving
% Daily Value
 
Selenium
   (as L-Selenomethionine)
100 mcg
182%
Other Ingredients:  Cellulose, Stearic Acid (vegetable source) and Magnesium Stearate (vegetable source).
Not manufactured with yeast, wheat, gluten, soy, milk, egg, fish, shellfish or tree nut ingredients. Produced in a GMP facility that processes other ingredients containing these allergens.
No customer reviews for the moment.