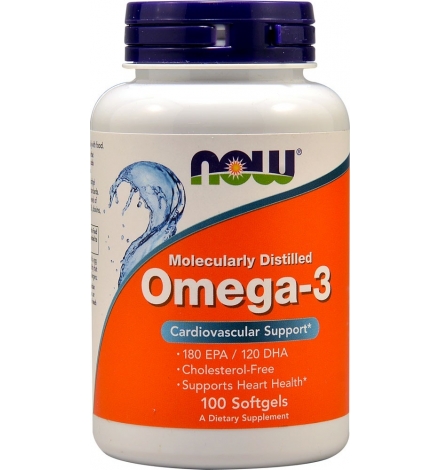 Now Foods Omega 3 1000mg 100 Softgels
2023-08-30
733739016508
New product
Now Foods Omega 3 
Το ιχθυέλαιο παρέχει ισχυρή καθημερινή προστασία για τους τένοντες και τις αρθρώσεις ενώ με την πλούσια περιεκτικότητα σε Ω 3 ωφέλιμα λιπαρά οξέα στηρίζει το καρδιοαναπνευστικό σύστημα. Κάθε δοσολογία περιέχει 2000mg ιχθυέλαιου.
Τα Ω3 είναι γνωστό ότι μειώνουν δραστικά την χοληστερίνη, βελτιώνει τις καρδιακές λειτουργίες και προσφέρουν σημαντική βοήθεια στην όραση και την λειτουργία των εγκεφαλικών κυττάρων. Επίσης είναι γνωστή η βοήθειά του στην προστασία απέναντι στις καρδιακές παθήσεις και την μείωση του σωματικού λίπους.
Η έξοχη καθαρότητα του Now Foods Omega 3 σας βοηθά στη στήριξη της καρδιαγγειακής σας υγείας. Είναι μοριακής απόσταξης, ώστε να αποδίδει πλήρη συγκέντρωση πολυακόρεστων λιπαρών οξέων EPA / DHA στην ελεύθερη μορφή τους, για καλύτερη πέψη & αφομοίωση, που συντελούν στον έλεγχο της αρτηριακής πίεσης, των θρομβώσεων & στη καλή καρδιαγγειακή λειτουργία.
Οδηγίες Χρήσης :
Οι αθλητές συνιστάται να λαμβάνουν 1.000-2.000 mg EPA + DHA ημερησίως. Αυτό μπορεί εύκολα να επιτευχθεί με τη λήψη 2-4 κάψουλων της Now Foods Omega 3 ημερησίως. Αυτή η δόση παρέχει επίσης περισσότερο από αρκετό EPA + DHA για την υποστήριξη της καρδιαγγειακής υγείας, με βάση τις συστάσεις των εμπειρογνωμόνων. 
Πάρτε το με τα γεύματα: Η απορρόφηση των ωμέγα-3 λιπαρών οξέων είναι πιθανό να ενισχυθεί όταν το φαγητό είναι στο στομάχι, ειδικά εάν περιέχουν λίγο λίπος.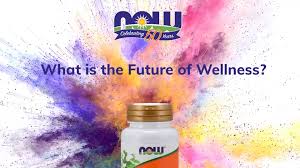 Now Foods Omega 3 
Daily Serving Provides you :
Molecularly Distilled

360 EPA / 240 DHA

Cholesterol-Free

Supports Heart Health*

A Dietary Supplement
The Natural Fish Oil Concentrate used in this softgel is manufactured under strict quality control standards. It is tested to be free of potentially harmful levels of contaminants (i.e. mercury, heavy metals, PCB's, dioxins, and other contaminants).
From the FDA's website: Supportive but not conclusive research shows that consumption of EPA and DHA omega-3 fatty acids may reduce the risk of coronary heart disease.
Directions :
As a dietary supplement, take 2 softgels 1 to 3 times daily with food.
Supplement Facts
Serving Size:
2 Softgels
Servings Per Container:
50
Amount per Serving
% Daily Value
* Percent Daily Values are based on a 2,000 calorie diet.
† Daily Value not established.
Calories
20
 
Total Fat
2 g
3%*
   Saturated Fat
0.5 g
3%*
   Polyunsaturated Fat
1 g
†
   Monounsaturated Fat
0.5 g
†
Natural Fish Oil Concentrate
2 g (2,000 mg)
†
   Omega-3 Fatty Acids:
 
 
      Eicosapentaenoic Acid (EPA)
360 mg
†
      Docosahexaenoic Acid (DHA)
240 m
No customer reviews for the moment.