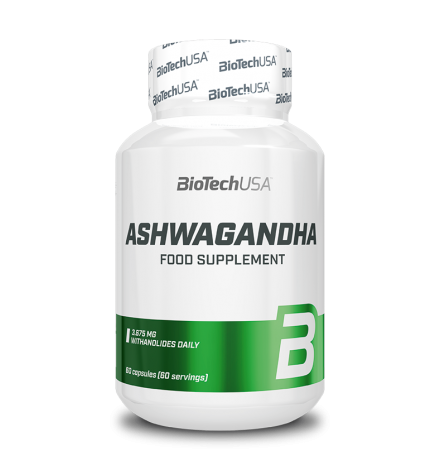 BioTech USA Ashwagandha 245mg - 60 caps
2026-02-28
5999076236572
New product
BioTech USA Ashwagandha -  Συμπλήρωμα από το Βότανο Ασβαγκάντα, με Αξιοσημείωτες Ιδιότητες για την Ανακούφιση του Άγχους & της Κατάθλιψης, Ενισχύει το Ανοσοποιητικό & Χαρίζει Τόνωση στον Οργανισμό.To Ashwagandha είναι το εκχύλισμα ινδικής ρίζας ginseng.
Η τακτική χρήση του προϊόντος μπορεί να έχει θετικό αντίκτυπο στην ευημερία
✔ Το πιο εκλεπτυσμένο προσαρμογόνο βότανο - ασβαγκάντα. Τα προσαρμογόνα βότανα είναι μια μοναδική κατηγορία θεραπευτικών φυτών που βοηθούν στην ισορροπία, την αποκατάσταση και την προστασία του οργανισμού. Το ασβαγκάντα συχνά αναφέρεται ως ινδικό τζίνσενγκ. Χρησιμοποιείται συχνά στην Αγιουρβεδική ιατρική και είναι υπεύθυνο για τη ρύθμιση του ανοσοποιητικού συστήματος και την ανακούφιση από το άγχος.  Έχει επίσης χρησιμοποιηθεί στην Ανατολική ιατρική για περισσότερα από 2.500 χρόνια και η ανοσοτροποποιητική του επίδραση ενισχύει το ανοσοποιητικό σύστημα και βοηθά το σώμα να μειώσει τα επίπεδα κορτιζόλης.
✔ Αυξάνει την αντίσταση στο στρες.
✔ Βελτιώνει τη διάθεση και την ευημερία.
✔ Μειώνει το άγχος και την κατάθλιψη.
✔ Υποστηρίζει τη μνήμη και τη συγκέντρωση
✔ Προλαμβάνει καρδιαγγειακές παθήσεις.
✔ Βελτιώνει το προφίλ λιπιδίων του αίματος
✔ Μειώνει τα επίπεδα κορτιζόλης.
✔ Παρέχει ενέργεια. 
Είναι ένα εξωτικό ινδικό βότανο με αξιοσημείωτες ιδιότητες ανακούφισης άγχους και κατάθλιψης. Εκτός από τις εξαιρετικές προστατευτικές επιδράσεις στο νευρικό σύστημα, μπορεί να είναι μια πολλά υποσχόμενη εναλλακτική θεραπεία για διάφορες εκφυλιστικές ασθένειες όπως η νόσος του Αλτσχάιμερ και του Πάρκινσον .
Έχει ισχυρές αντιοξειδωτικές ιδιότητες κατά των ελεύθερων ριζών και αντιμικροβιακές ιδιότητες, με δράση κατά των δυνητικά επικίνδυνων βακτηρίων, περιλαμβανομένης της σαλμονέλας, ενός οργανισμού που σχετίζεται με την τροφική δηλητηρίαση. Κλινικές δοκιμές συσχέτισαν το εκχύλισμα του Ashwagandha με τις αρνητικές επιπτώσεις του στρες, από τα αυξημένα επίπεδα κορτιζόλης. Οι συμμετέχοντες ανέφεραν αυξημένη ενέργεια, μειωμένη κόπωση, καλύτερο ύπνο και μια έντονη αίσθηση ευεξίας. Παρουσίασαν μείωση της κορτιζόλης έως 26%, μείωση στα επίπεδα σακχάρου αίματος και βελτίωση του λιπιδικού προφίλ. Ακόμα, έχει ισχυρές τονωτικές ιδιότητες και βελτιώνει τις σεξουαλικές επιδόσεις .
Κάθε κάψουλα περιέχει :
245 mg εκχυλίσματος ρίζας ashwagandha
εκ των οποίων 3,675 mg βιτανολίδια, τα οποία έχουν τονωτικό και αντικαταθλιπτικό αποτέλεσμα και ενισχύουν επίσης το ανοσοποιητικό σύστημα.
Οδηγίες Χρήσης: 
Πάρτε 1 κάψουλα πριν το γεύμα με άφθονο νερό.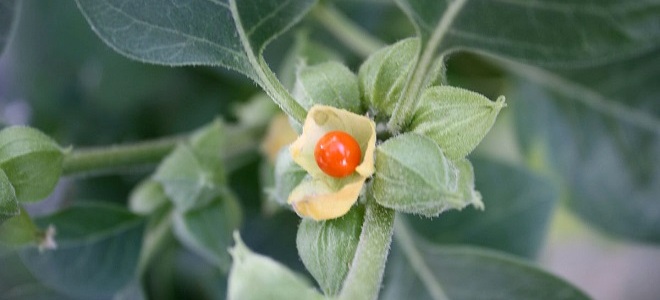 BioTech USA Ashwagandha - Supplement from the Avaaganda herb, with remarkable properties for relieving anxiety and depression, strengthens the immune system and stimulates the body.
Ashwagandha is a medicinal plant from Southeast Asia that is used as an ancient adaptogen by many traditional medical trends. Although it is not a member of the ginseng family but that of the potato family, it is often referred to as Indian ginseng because it is used in the Ayurvedic medicine in the same way as ginseng in the Chinese medicine. Often we can also come across the name dream berry.
Natural support in the hustle and bustle of everyday life, encapsulated
The roots and leaves of the plant are most often used in dried and ground form in everyday life, even in shakes, mixed with different pasty foods. Thanks to its capsule form, BioTechUSA Ashwagandha is easy to use and take with you anywhere during the day, and even one capsule contains the optimal amount of the herb, so the monthly cure-like application can be easily accomplished.
WHO DO WE RECOMMEND THE PRODUCT BIOTECHUSA ASHWAGANDHA FOR?
For men and women
Not only for sportsmen
WHAT DOES THE PRODUCT BIOTECHUSA ASHWAGANDHA CONTAIN?
One serving (1 capsule) contains:
245 mg of ashwagandha root extract

of which 3.675 mg vitanolid
Advice on use: 
Take 1 capsule a day with plenty of liquid before meals! Do not exceed the recommended daily intake!
SUPPLEMENT FACTS
Supplement Facts | Daily amount: 1 capsule | Servings per container: 60
| | |
| --- | --- |
| | 1 capsule |
| Ashwagandha root powder | 245 mg |
| -of which withanolides | 3,675 mg |
Ingredients:
Bulking agent(calcium phosphates), Ashwagandha powder 27.7% [Ashwagandha (Withaniasomnifera) root powder, maltodextrin], capsule shell [gelatine, glazing agent(shellac), colour (iron oxides and hydroxides), acidity regulator (ammoniumhydroxide), acidity regulator (potassium hydroxide)], anti-caking agents (magnesiumsalts of fatty acids, silicon dioxide).
Made in a plant that manufactures milk, egg, gluten, soy, crustaceans, sulphur dioxide and nuts containing foods.
No customer reviews for the moment.