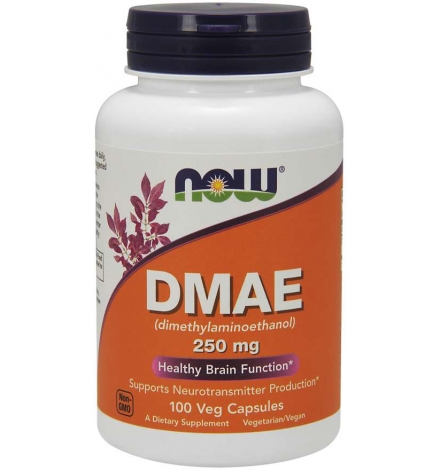 Now Foods DMAE 250mg 100VCaps
2021-09-30
733739030900
New product
Now Foods DMAE 250mg 100VCaps
Αυτή η αμινοαλκοόλη, παράγεται σε πολύ μικρές ποσότητες από τον εγκέφαλο. Οι υψηλότερες συγκεντρώσεις που απαντώνται στην φύση, βρίσκονται συνήθως στις αντσούγιες και τις σαρδέλες. Γνωστή κυρίως ως πρόδρομος της ακετυλοχολίνης και της χολίνης (χημικές ουσίες στον εγκέφαλο που ευθύνονται για τις μεταδόσεις των νευρικών ενώσεων), το DMAE έχει χρησιμοποιηθεί κατά κύριο λόγο για να βελτιώσει τη μνήμη, την εστίαση, και την τόνωση της νευρωνικής δραστηριότητας .
Μια άλλη ιδιότητα, είναι η σταθεροποίηση της κυτταρικής μεμβράνης. Αυτή ακριβώς είναι και η αντιοξειδωτική δράση του. Το DMAE μπορεί να λειτουργήσει με αυτόν τον τρόπο, επειδή η δομή του επιτρέπει να εισαχθεί το ίδιο μεταξύ των συστατικών της μεμβράνης του πλάσματος των κυττάρων. Το DMAE βοηθά στην προστασία του κυττάρου από τις επιθέσεις των ελευθέρων ριζών. Το σώμα έχει μια φυσική μέθοδο άμυνας ενάντια στις ελεύθερες ρίζες και το κλειδί για την άμυνα αυτή είναι τα αντιοξειδωτικά .
Τα αντιοξειδωτικά κάνουν τη δουλειά τους, με την παροχή επιπλέον ηλεκτρονίων στις ασταθείς ελεύθερες ρίζες που τα χρειάζονται. Μόλις η ελεύθερη ρίζα έχει αυτό το ηλεκτρόνιο, καθίσταται σταθερή. Αυτό αποτρέπει την καταστροφή των κυττάρων. Πολλοί ερευνητές πιστεύουν, ότι μπορούν να βοηθήσουν την αντιγήρανση, αυξάνοντας την ικανότητα του σώματος να παράγει ακετυλοχολίνη. Η έλλειψη ή η μειωμένη παραγωγή συνδέεται συνήθως με την απώλεια μνήμης .
Οδηγίες Χρήσης:
Πάρτε 1 καψούλα, 1-3 φορές ημερησίως, κατά προτίμηση ενδιάμεσα των γευμάτων σας.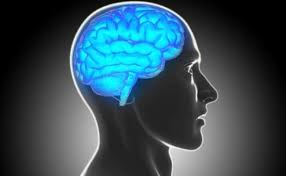 Now Foods DMAE 250mg 100VCaps
Dimethylaminoethanol
Supports Neurotransmitter Production*
DMAE (Dimethylaminoethanol) is a natural amino alcohol that is found in minute quantities in the brain. It is generally regarded as a precursor to the essential nutrient choline, which is needed for the brain to produce acetylcholine, a neurotransmitter involved in nerve signal transmission and healthy brain function.*
Directions & Storage:
Take 1 capsule 1 to 3 times daily, preferably between meals.
Do not exceed suggested dosage unless recommended by a physician.
Store in a cool, dry place after opening.
SUPPLEMENTS FACTS:
Serving Size:
1 Veg Capsule
Servings Per Container:
100
Amount per Serving
% Daily Value
* Percent Daily Values are based on 2,000 calorie diet.
† Daily Value not established.
DMAE (dimethylaminoethanol)
(from dimethylaminoethanol Bitartrate)
250 mg
†
Other Ingredients:
Cellulose (capsule), Magnesium Stearate (vegetable source) Rice Flour and Silica.
Not manufactured with wheat, gluten, soy, milk, egg, fish, shellfish or tree nut ingredients. Produced in a GMP facility that processes other ingredients containing these allergens.
Caution: For adults only. Not to be used if pregnant/nursing or have epilepsy, bipolar condition, schizophrenia or Parkinson's disease. Consult physician if taking medication or have a medical condition. Keep out of reach of children.
No customer reviews for the moment.