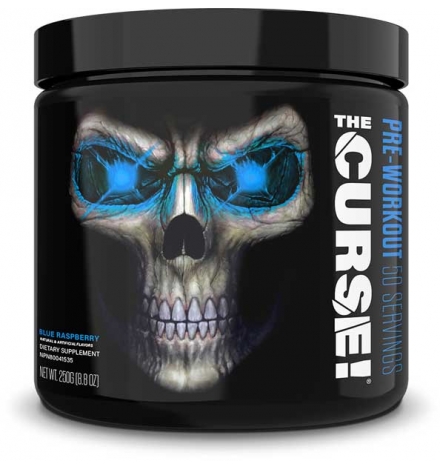 JNX The Curse! Pre-Workout 50 Servings
2022-11-30
New product
JNX The Curse! Pre-Workout 50 Servings
ΈΝΑ ΑΠΟ ΤΑ ΙΣΧΥΡΟΤΗΤΑ ΠΡΟ-ΕΞΑΣΚΗΤΙΚΑ ΣΤΟΝ ΠΛΑΝΗΤΗ..
ΑΠΙΣΤΕΥΤΗ ΕΝΕΡΓΕΙΑ
ΕΝΤΟΝΗ ΠΝΕΥΜΑΤΙΚΗ ΣΥΓΚΕΝΤΡΩΣΗ
ΑΝΕΠΑΝΑΛΗΠΤΑ ΜΥΪΚΑ ΠΡΗΞΙΜΑΤΑ
ΥΠΕΡΟΧΗ ΓΕΥΣΗ
50 ΔΥΝΑΤΕΣ ΔΟΣΕΙΣ
Με μια παγκόσμια ακολουθία λατρείας, το Curse! ® δεν χρειάζεται εισαγωγή. Τώρα η δύναμη της κατάρας! έχει ενισχυθεί με μια νέα εμφάνιση και πιο νόστιμες γεύσεις για να διαλέξετε.
Όταν δεν THE CURSE! αρχίσει να επιδράει, ΤΙΠΟΤΑ δεν θα σταθεί εμπόδιο στο δρόμο σας. Τα βάρη θα ΛΥΓΙΣΟΥΝ γύρω σας. Απίστευτη ενέργια και δύναμη, ανεπανάληπτα μυϊκά πρηξίματα, & έντονη πνευματική διαύγεια. Το THE CURSE!, σε ωθεί να ξεπεράσεις τα όρια της φυσικής αντοχής του ανθρώπου και σε αφήνει να ουρλιάζεις για περισσότερα.
Οι προπονήσεις σας, δεν θα είναι ποτέ ξανά οι ίδιες.
Ξεκλειδώστε τις πραγματικές δυνατότητές σας με την υπερφυσική δύναμη του The Curse! *
Έχετε δοκιμάσει τα υπόλοιπα έτσι και τώρα δοκιμάστε το καλύτερο ... THE CURSE!!!!
Οδηγίες Χρήσης:
Ανακινήστε το δοχείο πριν από τη χρήση.
Ανακατέψτε 1-2 κουταλιές με 150-250 ml κρύου νερού και πιείτε 20-30 λεπτά πριν από τη προπόνηση σας.
ΠΟΤΕ ΜΗΝ υπερβαίνετε τις 2 Σέσουλες σε περίοδο 24 ωρών.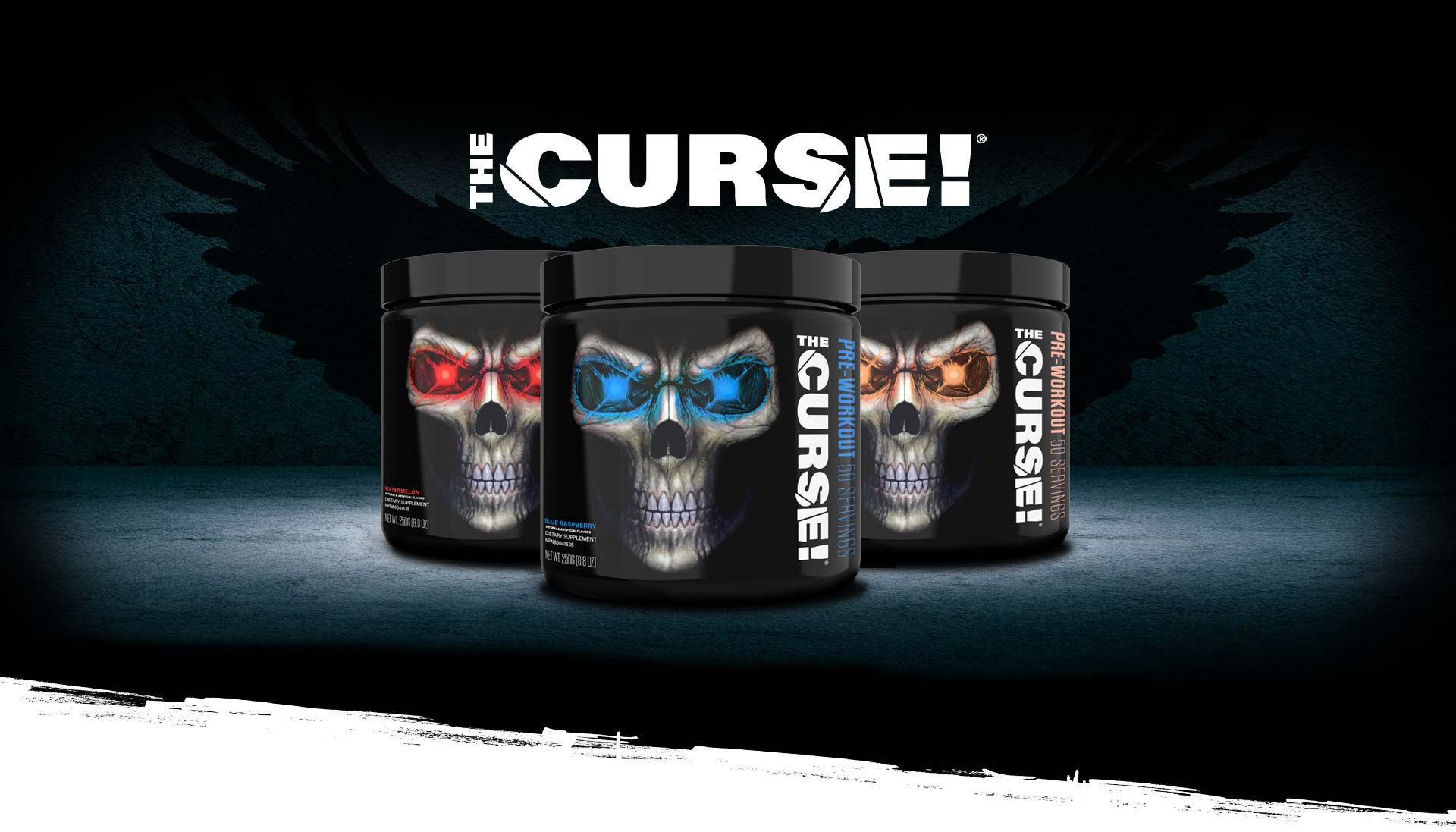 JNX The Curse! Pre-Workout 50 Servings
SAVAGE INTENSITY* | HUGE MUSCLE PUMPS* | EXTREME MENTAL FOCUS*

INSANE ENERGY!
With a world-wide cult following, The Curse!® needs no introduction. Now the power of The Curse! has been amplified with a new look and more delicious flavors to choose from.
When The Curse! kicks in, nothing will stand in your way. Insane energy, savage strength, huge muscle pumps and tunnel vision mental focus. The Curse! pushes you past the limits of normal human endurance and leaves you screaming for more.*
Your workouts will never be the same again!*
Unlock your true potential with the supernatural power of The Curse!*
Directions:
Shake container before use.
Mix 1-2 scoops with 150-250ml of cold water and drink 20-30 minutes before action.
NEVER EXCEED 2 Scoops in any 24 hour period.
Nutrition Information
Serving Size: 1 scoop (5g)
Serving Per Container: 50
| | |
| --- | --- |
| Typical Value | 5g |
| Fuel Blend | |
| Beta-Alanine | 1600mg |
| Creatine Monohydrate | 1000mg |
| Amplifier Blend | |
| L-Citrulline | 700mg |
| L-Arginine AKG | 200mg |
| Control Matrix | |
| Caffeine Anhydrous | 155mg |
| Olive Leaf Extract (40% Oleuropein) | 2mg |
Ingredients: Beta - Alanine, Creatine Monohydrate, L-Citrulline, Acidity Regulator (Citric Acid), Anti-Caking Agents (Silicon Dioxide, Calcium Silicate), Flavour, L-Arginine AKG, Caffeine Anhydrous, Sweeteners (Sucralose, Acesulfame Potassium (Ace-K)), Malic Acid, Olive Leaf Extract (40% Oleuropein), Color (Brilliant Blue FCF).
No customer reviews for the moment.