Nutrex Lipo-6 Waist Trimmer
0000-00-00
850005755340
New product
Nutrex Lipo-6 Waist Trimmer
Είστε έτοιμοι να πάρετε την απώλεια βάρους σας σε άλλο επίπεδο; 
Χρησιμοποιήστε το Waist Trimmer LIPO-6 για να σας κάνει να ιδρώνετε περισσότερο και να καίτε περισσότερες θερμίδες †
Χρησιμοποιήστε το σε συνδυασμό με το Gel Defining Gel LIPO-6 ή οποιοδήποτε άλλο προϊόν LIPO-6 κατά τη διάρκεια της άσκησης για βέλτιστα αποτελέσματα.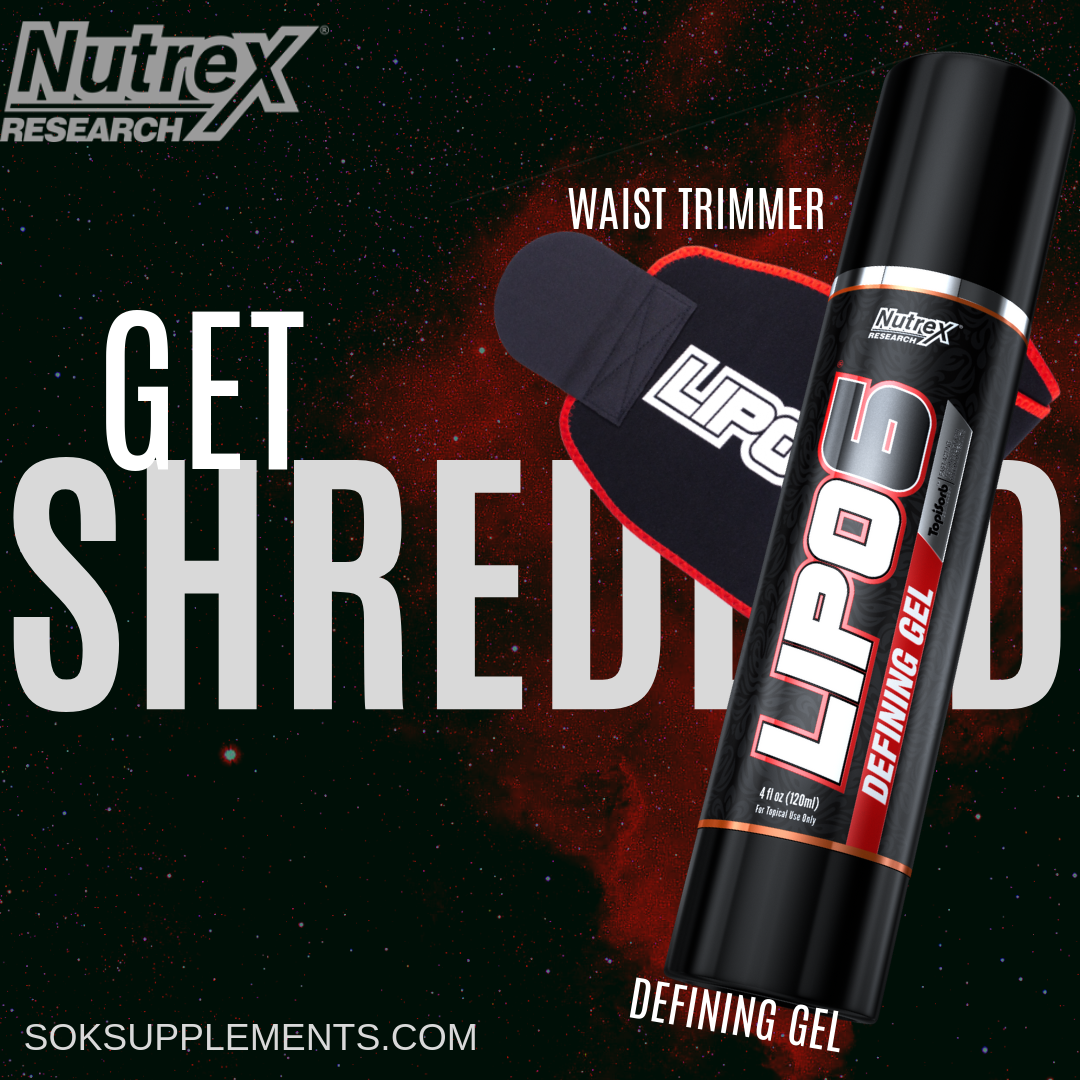 Nutrex Lipo-6 Waist Trimmer
Are you ready to take your weight loss to another level? Use the LIPO-6 Waist Trimmer to help make you sweat more and burn more calories.† Use in combination with the LIPO-6 Defining Gel or any other LIPO-6 product during exercise for optimal results.†
Helps Increase Body Temperature, circulation and sweat production
Designed to Help dissipate moisture from the body and retain body heat
Made From High Quality Materials and Latex- Free neoprene
Premium Inner Grid Surface Prevents Slippage During Activity
Targeted Compression to support abdominal and lumbar areas
Adustable, stretchy one-size-fits-most design. 
No customer reviews for the moment.