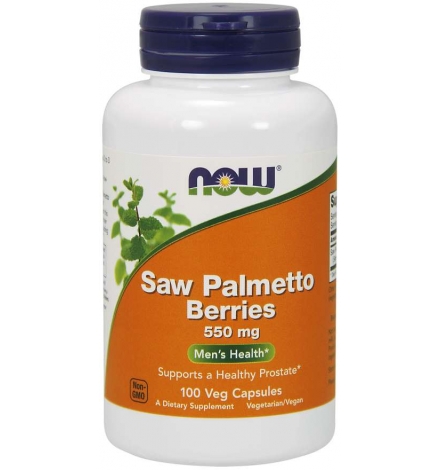 Now Foods Saw Palmetto Berries 550mg 100 VCaps
2021-03-31
733739047472
New product
Now Foods Saw Palmetto Berries 550mg 100VCaps
Το Saw Palmetto είναι ένα είδος φοίνικα που φύεται στη Βόρεια Αμερική. Το εκχύλισμα των καρπών του Saw Palmetto περιέχει ωφέλιμα φυτικά συστατικά, όπως οι στερόλες και μια  μοναδική μορφή λιπαρών οξέων τα οποία βοηθουν στην καλή υγεία του προστάτη. Ιστορικά, οι ινδιάνοι της Αμερικής χρησιμοποιούσαν τον καρπό του Saw Palmetto στη διατροφή τους, με σκοπό την υγεία του αναπαραγωγικού και του ουροποιητικού συστήματος. 
Υπάρχουν ισχυρά επιστημονικά στοιχεία υπέρ της χρήσης του Saw Palmetto για την ασθένεια της καλοήθους υπερπλασίας του προστάτη, την καταπολέμηση της απώλειας μαλλίων(ανδρικού τύπου) και της υποδραστήριας ουροδόχου κύστης. Επίσης, η χρήση του μπορεί να βοηθήσει τη φυσιολογική ροή των ούρων, να μειώσει τον αριθμό ούρησης κατά την διάρκεια της νύχτας και να προσφέρει ανακούφιση από τα συμπτώματα της μη φυσιολογικής λειτουργίας του προστάτη. 
Ερευνητικές μελέτες καταδυκνείουν, πως το Saw Palmetto μπορεί να μειώσει την κατακράτηση υγρών που προκαλείται απο την απελευθέρωση της ισταμίνης (αλλεργικού τύπου αντίδραση). Επιπλέον, σύμφωνα με δεδομένα ερευνητικών μελετών  το εκχύλισμα Saw Palmetto διαθέτει αντιφλεγμονώδεις και ανοσοενισχυτικές ιδιότητες. 
Το Saw Palmetto της Now Foods περιέχει το συμπυκνωμένο εκχύλισμα των καρπών αυτών, το οποίο αποδεδειγμένα εμποδίζει τη μετατροπή της τεστοστερόνης σε διυδροτεστοστερόνη, γεγογονός που προκαλεί τη διόγκωση του προστάτη (καλοήθη υπερπλασία). 
Οδηγίες Χρήσης:
Λαμβάνετε 2 καψούλες, 2-3 φορές ημερησίως, με το φαγητό ή  με νερό.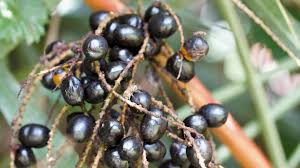 Now Foods Saw Palmetto Berries 550mg 100VCaps
Saw Palmetto (Serenoa repens) is a low-growing palm tree native to the Southeastern United States. Saw Palmetto Berries possess the full spectrum of naturally occurring compounds from this fruit, many of which are known for their prostate supporting properties, including flavonoids, sterols and fatty acids.*
Supports a Healthy Prostate*
Directions:
Take 2 capsules 2 to 3 times daily with water or food.
Supplements Facts
Serving Size:
2 Veg Capsules
Servings Per Container:
50
Amount per Serving
% Daily Value
* Percent Daily Values are based on 2,000 calorie diet.
† Daily Value not established.
Saw Palmetto
   (Serenoa repens) (Berry)
1.1 g (1,100 mg)
†
Other Ingredients:
Cellulose (capsule), Stearic Acid (vegetable source) and Silica.
Not manufactured with yeast, wheat, gluten, soy, milk, egg, fish, shellfish or tree nut ingredients. Produced in a GMP facility that processes other ingredients containing these allergens.
No customer reviews for the moment.