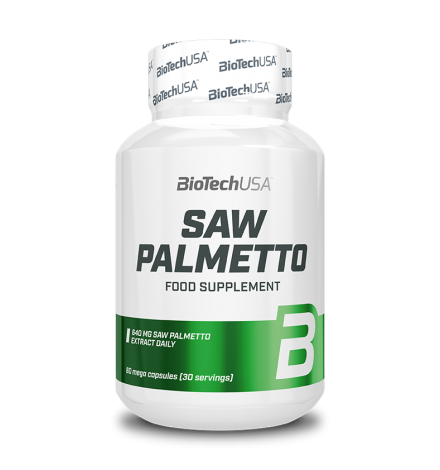 BioTech USA Saw Palmetto 320mg 60 Caps
2024-01-31
5999076239177
New product
BioTech USA Saw Palmetto 320mg 60 Caps
φυσικό φυτικό εκχύλισμα
Συσκευασία 30 ημερών
SAW PALMETTO
Το Serenoa repens ή το ευρέως γνωστό saw palmetto είναι ένα δημοφιλές συστατικό προϊόντων που συνιστώνται για άνδρες άνω των 40 ετών. Είναι ένα πρακτικό συστατικό για τη συμπλήρωση προϊόντων βελτιστοποίησης ορμονών.
ΕΞΑΓΩΓΗ ΦΥΣΙΚΟΥ ΦΥΤΙΚΟΥ ΕΚΧΥΛΙΣΜΑΤΟΣ
Χάρη στη μορφή κάψουλας, το BioTechUSA Saw Palmetto είναι εύκολο να το πάρετε μαζί σας κατά τη διάρκεια της ημέρας σας.
Το πακέτο του περιέχει προμήθεια 30 ημερών, οπότε η εφαρμογή που μοιάζει με θεραπεία 1 μήνα μπορεί να επιτευχθεί εύκολα.
Οδηγίες Χρήσης:
Πάρτε 2 κάψουλες την ημέρα με ένα ποτήρι νερό. Μην υπερβαίνετε την ημερήσια δοσολογία.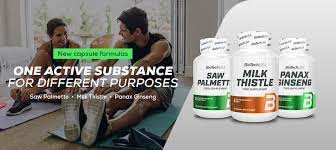 BioTech USA Saw Palmetto 320mg 60 Caps
WHY DO WE RECOMMEND BIOTECHUSA SAW PALMETTO?
natural plant extract

30-day supply
SAW PALMETTO
Serenoa repens or commonly known saw palmetto is a popular ingredient of products recommended for men above 40 years old. It is a practical ingredient to supplement hormone optimizer products.
ENCAPSULATED NATURAL PLANT EXTRACT
Thanks to its capsule form, BioTechUSA Saw Palmetto is easy to take with you during your day. Its package contains 30-day supply, so its 1-month cure-like application can be easily accomplished.
DIRECTIONS
Take 2 capsules a day with a glass of water. Do not exceed the recommended daily amount!
WARNINGS
Keep out of reach of small children! Dietary supplements do not replace a varied and balanced diet and healthy lifestyle. It is not recommended for children, pregnant or nursing women and in case of known underlying disease or medication!
Supplements Facts
Serving Size: 2
Serving Per Container: 30
  in 2 capsules

 Saw palmetto fruit extract-

of which fatty acids

 640 mg

580 mg
INGREDIENTS
Saw palmetto (Serenoarepens) fruit extract 70.1%, capsule shell [gelatine, glazing agent (shellac),colour (iron oxides and hydroxides), acidity regulator (ammonium hydroxide),acidity regulator (potassium hydroxide)], bulking agent (cellulose gel), anticakingagents (magnesium salts of fatty acids, silicon dioxide). Made in aplant that manufactures milk, egg, gluten, soy, crustaceans, sulphur dioxideand nuts containing foods.
No customer reviews for the moment.