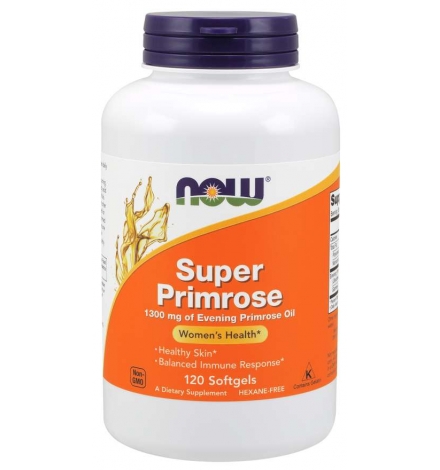 Now Foods Super Primrose 1300mg 120 Softgels
2023-06-30
733739017574
New product
Now Foods Super Primrose 1300mg 120 Softgels
H φόρμουλα Super Primrose Oil της NOW αποτελείται από έλαιο νυχτολούλουδου υψηλής δραστικότητας που περιέχει Γ-λινολεϊκό οξύ (GLA) φυσικής προέλευσης. Το GLA είναι ένα λιπαρό οξύ, ευρέως γνωστό για τις αντιφλεγμονώδεις ιδιότητές του. Η συμβολή του στην άμυνα του οργανισμού ενάντια σε πάσης φύσεως φλεγμονές είναι υψίστης σημασίας.  Μελέτες δείχνουν ότι μπορεί να βοηθήσει στη μετρίαση των συμπτωμάτων του προεμμηνορροϊκού συνδρόμου (PMS), στην καλή λειτουργία της καρδιάς αλλά και στην υγεία του δέρματος και την αντιμετώπιση δερματικών παθήσεων. Μετατρέπεται εύκολα σε προσταγλανδίνη Ε1 (PGE1) στον ανθρώπινο οργανισμό. Η προσταγλανδίνη αντιδρά με μία μεγάλη γκάμα υποδοχέων και συμμετέχει:
στη ρύθμιση της συστολής - διαστολής των αγγείων,
στην πήξη των αιμοπεταλίων,
στην ευαισθητοποίηση των νωτιαίων νευρόνων στον πόνο,
στη μείωση της ενδοφθάλμιας πίεσης,
στην κίνηση του ασβεστίου,
στον έλεγχο των ορμονών και της ανάπτυξης του κυττάρου,
στο ρυθμό σπειραματικής διήθησης,
στη ρύθμιση παραγωγής οξέος στο στομάχι και στη ρύθμιση του πυρετού.
Επιπλέον, στα πλαίσια του προεμμηνορροϊκού συνδρόμου, δρα ενισχυτικά ανακουφίζοντας από το αίσθημα δυσφορίας. Συμβάλλει, επίσης, στην εύρυθμη λειτουργία του κυκλοφορικού συστήματος και στη διατήρηση του υγιούς δέρματος.
Το έλαιο νυχτολούλουδου χρησιμοποιείται από το 1930 ως παραδοσιακή θεραπεία για το έκζεμα, μία κατάσταση κατά την οποία παρουσιάζεται φλεγμονή, φαγούρα ή φολιδωτή υφή στο δέρμα, λόγω αλλεργιών ή άλλων ερεθισμών.
Το Super Primrose Oil της NOW Foods δεν περιέχει εξάνια.
Οδηγίες Χρήσης:
Πάρτε 1 μαλακή κάψουλα 1 έως 2 φορές την ημέρα με φαγητό.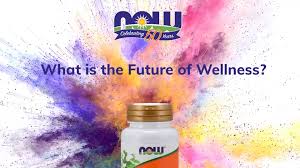 Now Foods Super Primrose 1300mg 120 Softgels
Healthy Skin*
Balanced Immune Response*
NOW® Super Primrose Oil has naturally occurring gamma linolenic acid (GLA), an Omega-6 fatty acid also found in borage and black currant seed oils. Although the body can synthesize GLA from other dietary fats, it can be more efficiently utilized for bodily functions when consumed in its preformed state.* By supporting the body's healthy immune system responses, GLA may help to maintain normal skin barrier function, as well as a healthy vascular system.*
Directions:
Take 1 softgel 1 to 2 times daily with food.
Store in a cool, dry place after opening.
Supplements Facts
Serving Size:
1 Softgel
Servings Per Container:
120
Amount per Serving
% Daily Value
* Percent Daily Values are based on 2,000 calorie diet.
† Daily Value not established.
Calories
10
 
Total Fat
1.3 g
2%*
   Polyunsaturated Fat
1 g
†
   Monounsaturated Fat
<0.5 g
†
Evening Primrose Oil 
   (Oenothera biennis) (Seed) (Cold-Pressed, Hexane-Free)
1.3 g (1,300 mg)
†
   Gamma Linolenic Acid (GLA)
120 mg
†
Other Ingredients:  Softgel Capsule (bovine gelatin, glycerin, water).
Not manufactured with yeast, wheat, gluten, soy, corn, milk, egg, fish or shellfish ingredients. Produced in a GMP facility that processes other ingredients containing these allergens.
No customer reviews for the moment.