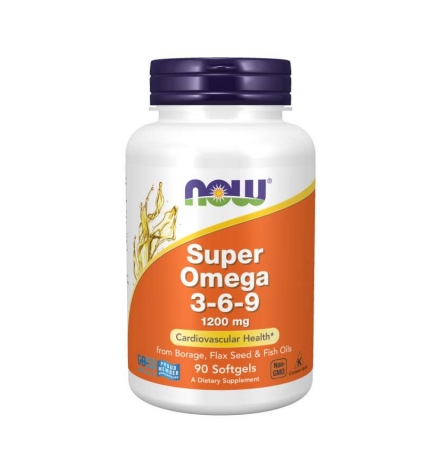 Now Foods Super Omega 3-6-9 1200mg 90 Softgels
2023-04-30
733739018397
New product
Now Foods Super Omega 3-6-9 1200 mg 90 Softgels
Το NOW® Super Omega 3-6-9 παρέχει έναν ισορροπημένο συνδυασμό από δύο βασικά λιπαρά οξέα (και τα παράγωγά τους) απαραίτητα για πολλές σωματικες λειτουργίες. Κάθε δοσολογία περιέχει 1200 mg ενός ισορροπημένου συνδυασμού από λάδι μπουράντζας, σπόρους λιναριού και ιχθυέλαιο.
Αυτός ο συνδυασμός των γνωστών θρεπτικών ελαίων παρέχει μια μοναδική ισορροπία των ωμέγα-3 και ωμέγα-6 απαραίτητων λιπαρών οξέων συν ωμέγα-9, ένα μη-απαραίτητο, αλλά ευεργετικό λιπαρό οξύ.
Δεν περιέχει ζάχαρη, αλάτι, άμυλο, μαγιά, σιτάρι, γλουτένη, καλαμπόκι, γάλα, αυγά, οστρακοειδή ή συντηρητικά.
Οδηγίες Χρήσης :
Λαμβάνετε 2 μαλακές κάψουλες, μία έως τρεις φορές την ημέρα με νερό.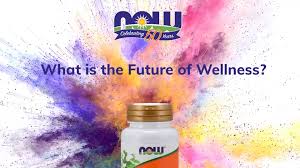 Now Foods Super Omega 3-6-9 1200 mg 90 Softgels

Super Omega 3-6-9

From borage, flax seed and fish oil

90 softgels
Omega-3s -alpha linolenic acid, EPA and DHA - and the omega-6 GLA are necessary for the maintenance of cardiovascular, nervous system and skin health. Oleic Acid, an omega-9, has also been shown to promote a healthy vascular system. Super Omega 3-6-9 is a blend of fish, borage and organic flax seed oils. This combination of well-known nutritional oils provides a unique balance of omega-3 and omega-6 essential fatty acids plus omega-9, a non-essential, but beneficial fatty acid. Contains no sugar, salt, starch, yeast, wheat, gluten, corn, milk, egg, shellfish or preservatives.
Supplement Facts
Serving Size 2 Softgels
Servings Per Container 90
 

Amount Per Serving

%Daily Value

Calories

25

 

Calories From Fat

20

 

Total Fat

2.4 g

4%

Saturated Fat

<0.5 g

2%

Polyunsaturated Fat

1.4 g

*

Monounsaturated Fat

0.6 g

*

Cholesterol

0 mg

0%

Protein

0.6 g

<2%

Vitamin E (as d-alpha Tocopherol)

20 IU

70%

Borage Oil

(Borago officinalis L.) (Seed)

800 mg

*

Natural Fish Oil Concentrate

800 mg

*

Organic Flaxseed Oil

(Linum isitatissimum) (seed)

800 mg

*
*Daily Value not established.
Other Ingredient: Softgel Capsule (gelatin, glycerin, water). Contains soy and fish (sardines, anchovies, mackerel) derivatives.
Suggested usage: 
As a dietary supplement, take 2 softgels 1 to 3 times daily with meals. 
Contains no: sugar, salt, starch, yeast, wheat, gluten, corn, milk, egg, shellfish or preservatives.
The Natural Fish Oil Concentrate used in this softgel is manufactured under strict quality control standards. It is tested to be free of potentially harmful levels of contaminants (i.e., mercury, heavy metals, PCB's, dioxins, and other contaminants).
Each serving may typically provide the following naturally occurring fatty acids:
Omega-3 Fatty Acids: 690 mg (EPA: 144 mg, DHA: 96 mg)
Omega-6 Fatty Acids: 600 mg (GLA: 160 mg)
Omega-9 Fatty Acids: 420 mg
Other fatty acids, saturated fats, phospholipids, etc: 690 mg
No customer reviews for the moment.