SAN Liver Support Formula 100 Capsules
2020-03-31
672898440406
New product
SAN Liver Support Formula 100 Κάψουλες
Γάλα απο γαϊδουράγκαθο

Εκχύλισμα Πικραλίδας

Εκχύλισμα της Αγκινάρας
Το Liver Support περιέχει γάλα από γαϊδουράγκαθο το οποίο είναι το πιο αποτελεσματικό προστατευτικό του ήπατος. Αναστέλλει την φθορά από κακή διατροφή ενώ βοηθάει στην δημιουργία και ανάπτυξη νέων κυττάρων στο ήπαρ. Είναι ιδανικό για όσους ακολουθούν μακρές φαρμακευτικές αγωγές ή όσους είναι εκτεθειμένοι σε ιδιαίτερα μολυσμένο περιβάλλον και τοξίνες.Το γαϊδουράγκαθο, χρησιμοποιείται για την προστασία του ήπατος από λοιμώξεις, χημειοθεραπείες αλλά βοηθάει το ήπαρ να αποβάλλει το αλκοόλ.
Επίσης είναι κατάλληλο για να ενισχύσει την αναπαραγωγή κυττάρων του ήπατος. Συνιστάται η κατανάλωση του σε ασθενείς που πάσχουν από κύρωση του ήπατος, ηπατίτιδα και ίκτερο.

Είναι φυσικό αντίδοτο σε δηλητηριάσεις από μύκητες του γένους Amanita, καθώς και από άλλες τοξίνες του περιβάλλοντος.

Επιστήμονες κατέληξαν πως είναι τονωτικό του εγκεφάλου και βοηθάει στην ενίσχυση της μνήμης.
Η θαυματουργή δράση του όμως δεν σταματάει εδώ!
Γιατρεύει πλευρίτιδες και ψωρίαση!

Το καλύτερο όμως είναι ότι έχει αντικαρκινική δράση, είναι νευροπροστατευτικό, αλλά και καρδιοπροστατευτικό γιατί μειώνει τις τιμές της χοληστερίνης στο αίμα.
Συσκευασία: 100 caps
Oδηγείες Χρήσης:
1 κάψουλα την ημέρα μαζί με γεύμα. Καταναλώστε τουλάχιστον 300-400 ml νερού.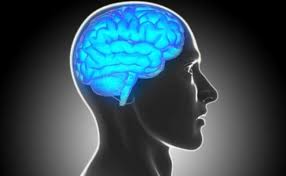 SAN Liver Support Formula 100 Capsules Contains:
Milk Thistle Extract

Dandelion Root Extract

Artichoke Extract
The liver is one of the body's most crucial organs as it processes and disposes nearly every toxin, chemical and contaminant that enters it. In many instances the demand on the liver can increase dramatically depending on alcohol or ammonia intake. As a serious minded athlete you train harder and thus your demands on the liver increase proportionally. At some point, your performance and endurance might hit a plateau.
Protect your results and recover with SAN's LIVER SUPPORT MATRIX today. This unparalleled formula was specifically designed to support healthy liver performance.*
Directions:
Take 1 Veggie Cap once daily with a meal. Consume with at least 8-10 oz. of water.
No customer reviews for the moment.