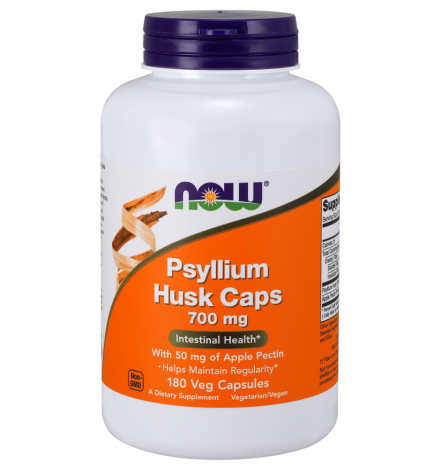 Now Foods Psyllium Husk With Pectin 700 mg 180 VCaps
2023-10-30
733739059734
New product
Now Foods Psyllium Husk With Pectin 700mg 180VCaps
Με 50mg πηκτίνη μήλου 
Βοηθά στη διατήρηση της Τακτικότητας
Εξαιρετική πηγή από διαλυτές φυτικές ίνες 
Ψύλλιο - Oι φλούδες και τα σπέρματα του βοτάνου αυτού είναι πλούσια σε φυτικές ίνες. Οι σπόροι του ψύλλιου περιέχουν μια κολλώδη βλέννα, που αποφορά το νερό και μετατρέπεται σε ζελέ. Με τον τρόπο αυτό μπορεί να απορροφήσει την περίσσεια υγρών στο έντερο και ως εκ τούτου να σταματήσει τη διάρροια. Αυτή η μορφή ζελέ αποτρέπει, επίσης, την δυσκοιλιότητα, αφού δρα σαν μαλακτικό των κοπράνων και αυξάνει τον όγκο τους διεγείροντας τις κινήσεις του εντέρου. Αυτή η τάση του να μαλακώνει τα κόπρανα βοηθά, επίσης, στην ανακούφιση από τον πόνο και την αιμορραγία που προκαλείται από τις αιμορροΐδες.
Οπως και όλες οι άλλες τροφές που είναι πλούσιες σε φυτικές ίνες, το ψύλλιο βοηθά στη μείωση της χοληστερόλης. Συμπεριλάβετε το ψύλλιο στη διατροφή σας σε τακτική βάση και θα σάς προστατέψει από την καρδιακή νόσο και τα εγκεφαλικά επεισόδια που προκαλούνται από την απόφραξη των αρτηριών. 
Το Now  Psyllium Husk With Pectin 700 mg είναι ένα συμπλήρωμα διατροφής με υδατοδιαλυτές φυτικές ίνες από πηκτίνη μήλου. Βοηθά την απώλεια βάρους και την αποτοξίνωση του σώματος απο τα βαρέα μέταλλα, αλλά και του εντέρου, ενώ μπορεί να συνεισφέρει και στη μείωση της ολικής χοληστερόλης.
Οδηγίες Χρήσης:
Πάρτε 2 κάψουλες με 8 oz. νερού, 2 έως 3 φορές την ημέρα.
ΕΙΔΟΠΟΙΗΣΗ: Αυτό το προϊόν πρέπει να λαμβάνεται με τουλάχιστον ένα γεμάτο ποτήρι υγρό.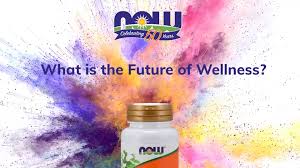 Now Foods Psyllium Husk With Pectin 700mg 180VCaps
With 50 mg of Apple Pectin
Helps Maintain Regularity*
Surveys have shown that the fiber content of the American diet is typically about half of government recommended levels. Psyllium Husks and Apple Pectin can be a convenient way to increase the intake of dietary fiber.* Psyllium has the ability to swell up to 50 times its initial volume when added to liquid. This bulking action can play an important role in maintaining regularity and gastrointestinal health.*
Directions:
Take 2 capsules with 8 oz. glass of liquid, 2 to 3 times a day.
NOTICE: This product should be taken with at least a full glass of liquid. Taking this product without enough liquid may cause choking. Do not take this product if you have difficulty in swallowing.
Supplements Facts
Serving Size:
2 Veg Capsules
Servings Per Container:
90
Amount per Serving
% Daily Value
* Percent Daily Values are based on 2,000 calorie diet.
† Daily Value not established.
Calories††
5
 
Total Carbohydrate
1 g
< 1%*
   Dietary Fiber
1 g
4%*
      Soluble Fiber
0.9 g
†
      Insoluble Fiber
0.1 g
†
Psyllium Husk Powder (Husk/Seed)
1.4 g (1,400 mg)
†
Apple Pectin Powder
100 mg
†
Other Ingredients:  Hypromellose (cellulose capsule), Magnesium Stearate (vegetable source), Stearic Acid (vegetable source) and Silica.
Not manufactured with yeast, wheat, gluten, soy, milk, egg, fish, shellfish or tree nut ingredients. Produced in a GMP facility that processes other ingredients containing these allergens.
No customer reviews for the moment.