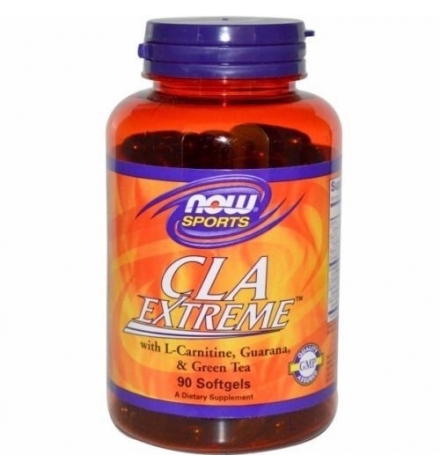 Now Sports CLA Extreme™ 90 Softgels
2022-02-28
733739017314
New product
Now Sports CLA Extreme™  90 Softgels

To NOW® CLA Extreme™ συνδυάζει τα οφέλη της L-καρνιτίνης (Carnipure™), του guarana και του εκχυλίσματος πράσινου τσαγιού (GTE).Κατάλληλο για δραστήριους ανθρώπους που αναζητούν στην διατροφή τους ένα καλής ποιότητας συζευγμένο λινελαϊκόοξύ (CLA).►Η L-καρνιτίνη είναι ένα αμινοξύ που διευκολύνει τη μεταφορά των λιπαρών οξέων κατά μήκος της μιτοχονδριακής μεμβράνης για την παραγωγή κυτταρικής ενέργειας. Έτσι κατά την άσκηση μας βοηθάει να καταναλώνουμε, τις ίδιες θερμίδες, αλλά εστιασμένα από τον λιπώδη ιστό.
►To guarana είναι το ιερό φυτό των Ινδιάνων του Αμαζονίου που το χρησιμοποιούσαν πάντα για τροφή, φάρμακο, αλλά και σαν αναψυκτικό. Τονώνει, υποστηρίζει την εγρήγορση και σε συνδυασμό με το πράσινο τσάι, μπορεί να ενισχύσει την ημερήσια ενεργειακή δαπάνη. Επίσης σε περίπτωση παχυσαρκίας, περιορίζει το αίσθημα της πείνας χωρίς να επιφέρει τη χαρακτηριστική εξάντληση μιας υποθερμιδικής δίαιτας.
►To green tea extract ή αλλιώς το πράσινο τσάι, προσφέρει πολλά βιοενεργά συστατικά, όπως πολυφαινόλες και κατεχίνες οι οποίες βοηθούν με τις αντιοξειδωτικές τους ιδιότητες ενάντια στο οξειδωτικό στρες.
To CLA Extreme™ όταν χρησιμοποιείται σύμφωνα με τις οδηγίες,συμβάλει στη στήριξη του υγιούς μεταβολισμού των λιπών και της παραγωγής ενέργειας, σε συνδυασμό πάντα με ένα εντατικό πρόγραμμα άσκησης και μια υγιεινή διατροφή.
Οδηγίες Χρήσης:
Πάρτε 1 μαλακή καψούλα, 1-3 φορές ημερισίως. Προτιμότερο 1 ώρα πριν από τα γεύματα σας!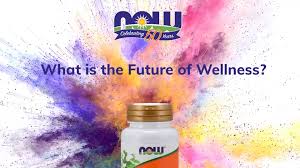 Now Sports CLA Extreme™  90 Softgels
CLA Extreme™ combines the benefits of L-Carnitine (Carnipure™), Guarana and Green Tea Extract (GTE) for active people seeking the nutritional support of Conjugated Linoleic Acid (CLA). L-Carnitine is a non-essential amino acid that facilitates the transfer of fatty acids across the mitochondrial membrane for cellular energy production. Guarana supports alertness and, associated with Green Tea, may enhance daily energy expenditure. GTE contributes numerous bioactive compounds, including Polyphenols and Catechins that have been found to help defend against oxidative stress. When used as directed, CLA Extreme™ helps support healthy fat metabolism and energy production, especially when used along with an exercise program and a healthy diet.*
Directions:
As a dietary supplement, take 1 softgel 1-3 times daily, preferably 1 hour before meals.
Serving Size:
1 Softgel
Servings Per Container:
90
Amount per Serving
% Daily Value
* Percent Daily Values are based on 2,000 calorie diet.
† Daily Value not established.
Calories
10
 
   Calories from Fat
10
 
Total Fat
1 g
2%*
   Polyunsaturated Fat
1 g
†
Vitamin E (as d-alpha Tocopherol)
10 IU
33%
Chromium (from Chromium Picolinate)
100 mcg
83%
Conjugated Linoleic Acid (CLA)
   (in a Safflower Oil Base)
750 mg
†
Guarana (Paullinia cupana) (Seed)
   (Standardized Extract) (16 mg of naturally occurring caffeine)
75 mg
†
Green Tea (Camellia sinensis) (Leaf)
   (Standardized Extract) (min. 30% Catechins)
150 mg
†
Other Ingredients:  Softgel Capsule (bovine gelatin, glycerin, water, carob), Beeswax and Sunflower Lecithin. Vitamin E from soy.
No customer reviews for the moment.