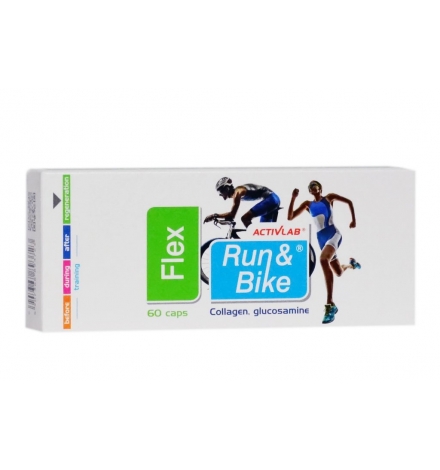 ActivLab Run & Bike Flex 60 Caps
2022-10-30
5907368893723
New product
ActivLab Run & Bike Flex 60 Caps
Το Run & Bike Flex της ActivLab  είναι ένα σύγχρονο προϊόν για να βοηθήσει την ταχεία αναγγένηση των αρθώσεων σας!

Όταν προπονήστε στο 100% καταπονείτε τις αρθρώσεις σας, με αποτέλεσμα να πρέπει να διασφαλιστεί η σωστή ποσότητα θρεπτικών συστατικών, ώστε να γίνει η σωστή αποκατάσταση. Η σύνθεση του  Run & Bike Flex της ActivLab περιέχει όλα τα συστατικά και με τις σωστές ποσότητες που χρειάζεσται. Σχεδιασμένο για τόσο για αθλητές όσο και για μη αθλητές που πάσχουν απο πόνους στις αρθρώσεις τους. 
Περιέχει Γλουκαζαμίνη, μια ένωση η οποία είναι υπεύθυνη για την δομή και την ελαστικότητα του χόνδρου και αυξάνει την αντοχή του σε υπερφόρτωη. Το κολλαγόνο, είναι το κύριο συστατικό του συνδετικού ιστού και ένα βασικό στοχείο του ινώδους χόνδρου και συν-δημιουργός των τενόντων, των συνδέσμων, των χόνδρων και των μεσοσπονδύλιων. 
Περιέχει επίσης βιταμίνη C , ένα αντιοξειδωτικό που εμπλέκεται στην σύνθεση του κολλαγόνου, l-μεθειονίνη , ένα αμινοξύ με θετική επίδραση στην λειτουργία των αρθρώσεων. 
Το Turmeric Και ginger, τα οποία παρέχουν αντιξειδωτικές και αντιφλεγμονώδες ουσίες. 
Το Run & Bike Flex της ActivLab είναι σχεδιασμένο για μακροχρόνια χρήση. Η τακτική χρήση θα μειώσει θεαματικά τον πόνο στις αρθρώσεις σας. 
Οδηγίες Χρήσης: 
Πάρτε 2 καχούλες, Χ2 φορές την ημέρα.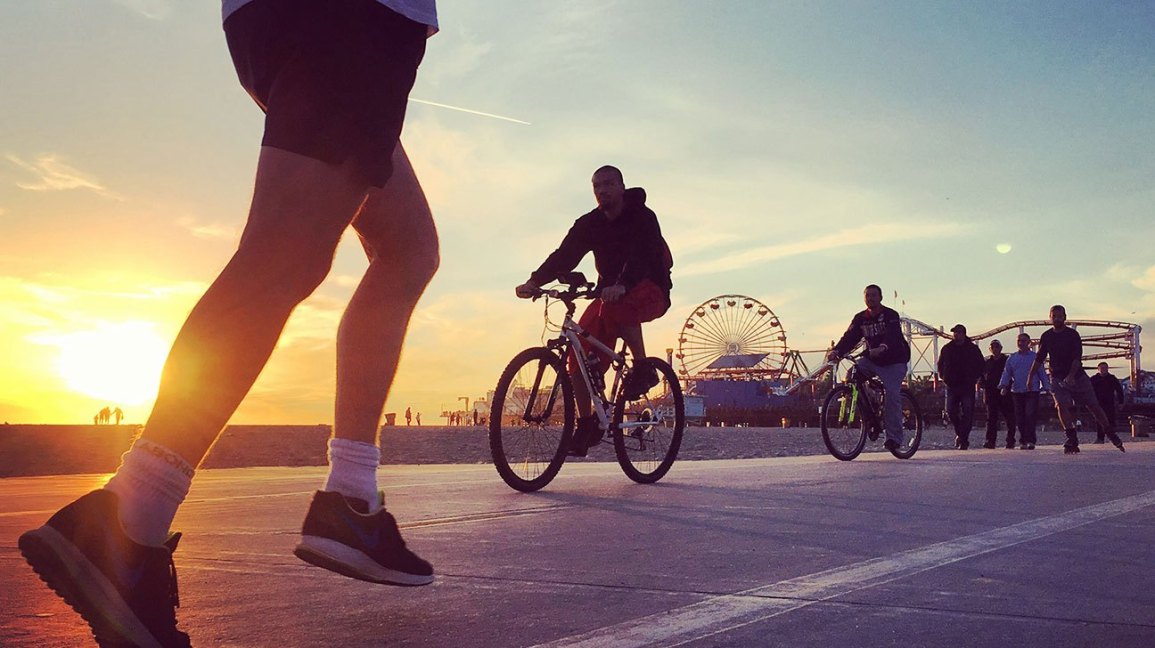 ActivLab Run & Bike Flex 60 Caps
Collagen, Glucosamine
Flex is a comprehensive formula supporting the arthrodial cartilage extracellular matrix in the joints which can sustain damage during high intensity exercise and heavy physical exertion. The product is formulated with key ingredients for the joints: glucosamine (sulphate), chondroitin (sulphate) and collagen.
PACKAGE: 60 caps.
METHOD OF USE: 2 capsules 2 times daily.
Nutrition Facts
| | |
| --- | --- |
| | Per 4 Capsules |
| Glucosamine Sulfate | 2000mg |
| Chondroitin Sulfate | 600mg |
| L-Methionine | 150mg |
| Ginger | 100mg |
| Turmeric | 25mg |
| Vitamin C | 80mg |
| Hyaluronic Acid | 10mg |
| Manganese | 2mg |
| Collagen Hydrolysate | 250mg |
INGREDIENTS: glucosamine sulfate 2KCl, chondroitin sulfate, collagen hydrolysate, L-methionine, anti-caking agent: magnesium salts of fatty acids, ginger, L-ascorbic acid, turmeric, sodium hyaluronate, manganese bisglycinate, shell (gelatine, colourant: titanium dioxide).
No customer reviews for the moment.