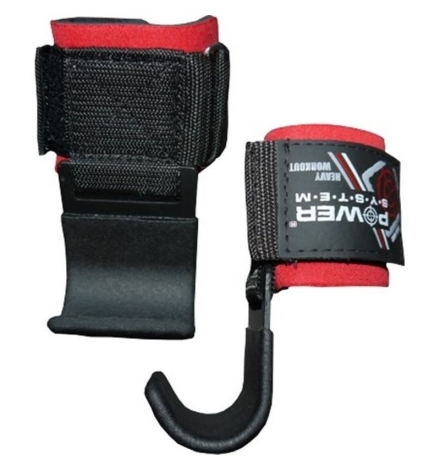 Power System Hard Core Hooks PS-3310
0000-00-00
3310001144441
New product
Power System Hard Core Hooks PS-3310
POWER SYSTEM Τα ανυψωτικά άγκιστρα POWER διαθέτουν πολύ ισχυρό λουρί, διπλή ραφή, ιμάντες στερέωσης βιομηχανικής ποιότητας, γάντζους από συμπαγές χάλυβα βαρέως τύπου και εξαιρετικά παχύ υλικό νεοπρενίου για μείωση της πίεσης, της φθοράς. Τα άγκιστρα ανύψωσης μας δεν θα σπάσουν ακόμη και σε μεγαλύτερα βάρη.
Βελτιώστε τις τεχνικές άρσης βαρών, άρσης βαρών, bodybuilding και CrossFit με ασφαλείς, άνετους γάντζους ανύψωσης. Απολαύστε μεγαλύτερα κέρδη και συνεχείς ρουτίνες προπόνησης στο γυμναστήριο. Ιδανικό για ανυψωτικά, σήκωμα των ώμων, σειρές με μπάρα, σειρές καλωδίων και όρθιες σειρές.
Δεν θα βρείτε κομψούς γάντζους καρπού σαν αυτούς πουθενά αλλού! Οι γάντζοι μας είναι σχεδιασμένοι για να εφαρμόζουν τέλεια σε εξαρτήματα μηχανής και ελεύθερα βάρη, όπως μπάρα και αλτήρες.
ΔΕΙΤΕ ΒΕΛΤΙΩΣΕΙΣ ΜΕ ΚΑΘΕ ΠΡΟΠΟΝΗΣΗ. Επειδή τα άγκιστρα ανύψωσης μας παρέχουν βοήθεια κατά την ανύψωση βαρών, μπορείτε να αυξήσετε σταδιακά το βάρος που χρησιμοποιείτε. Ετοιμαστείτε να δείτε ουσιαστικές βελτιώσεις στη ρουτίνα της προπόνησής σας με την πάροδο του χρόνου!
μεταλλικοί γάντζοι για βαριά άσκηση
λεπτή επένδυση από αφρό για άνεση στον καρπό
στερεώνεται με διπλούς νάιλον ιμάντες
κατασκευασμένο από 100% ισχυρό και καλύτερης ποιότητας δέρμα
επιπλέον κλείσιμο με velcro για σφιχτή εφαρμογή
μεγέθη: ένα μέγεθος
χρώματα: μαύρο/κόκκινο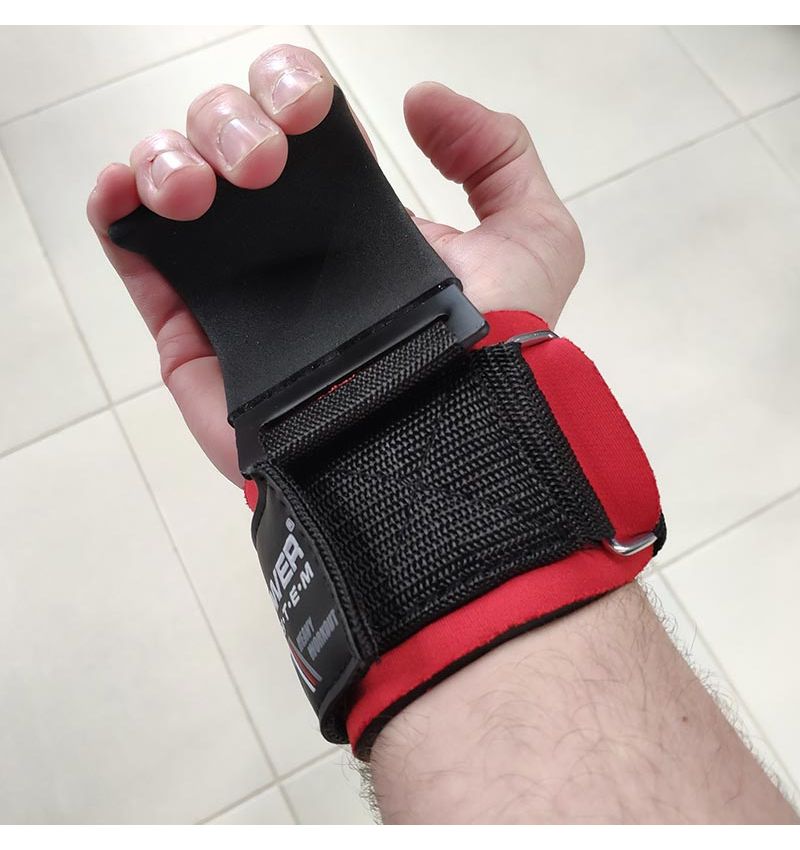 Power System Hard Core Hooks PS-3310
POWER SYSTEM POWER lifting hooks boasts a very strong strap, double stitching, industrial grade Fastening straps, heavy duty solid steel hooks and extra thick neoprene material to reduce stress, wear and tear. Our lifting hooks will not break even at higher weights.
Improve your weightlifting, powerlifting, bodybuilding and CrossFit techniques with secure, comfort-fit lifting hooks. Enjoy bigger gains and sustained workout routines at the gym. Perfect for dead lifts, shrugs, barbell rows, cable rows and upright rows.
You won't find stylish Wrist Hooks like these anywhere else! Our hooks are designed to fit perfectly onto machine attachments and free weights such as barbells and dumbbells.
SEE IMPROVEMENTS WITH EACH WORKOUT. Because our lifting hooks provide assistance when lifting weights, you can gradually increase the weight you're using. Get ready to see substantial improvements to your workout routine over time!
metalic hooks for heavy exercising
fine foam padding for wrist comfort
fastened by double nylon straps
made of 100% strong and best quality leathera
dditional velcro closure for tight fit
sizes: one size
colours: black/red
No customer reviews for the moment.