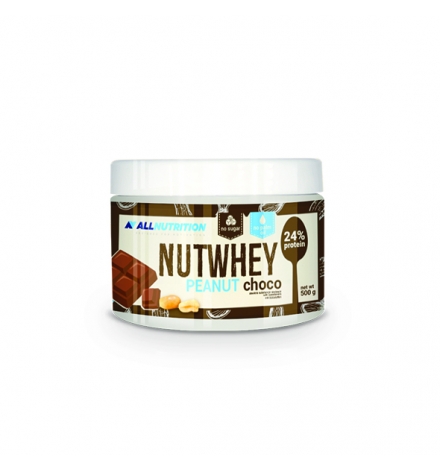 AllNutrition Nutwhey 500g
2021-03-31
New product
AllNutrition Nutwhey 500g
Μια υπέροχη κρέμα φυστικιών με υψηλή περιεκτικότητα σε πρωτεΐνη με γεύση σοκολάτας.
Ιδανικό για να το προσθέσετε σε ομελέτες, βάφλες, τηγανίτες, γκοφρέτες ρυζιού, επιδόρπια και κέικ.
Τα φιστίκια είναι μια πλούσια πηγή βιταμίνης Ε και βιταμίνης Β1 που διευκολύνουν τις λειτουργίες του νευρικού συστήματος και του εγκεφάλου. Οι πρωτεΐνες υποστηρίζουν την ανάπτυξη μυϊκής μάζας, επιταχύνουν την αναγέννηση, τρέφουν τις κατεστραμμένες μυϊκές ίνες και μειώνουν την όρεξη.
Η ξυλιτόλη (υποκατάστατο της ζάχαρης) δρα αντιβακτηριακά, αυξάνει αργά το επίπεδο της γλυκόζης στο αίμα, επειδή ο μεταβολισμός του εμφανίζεται πρακτικά χωρίς τη συμμετοχή της ινσουλίνης, επομένως μπορεί να χρησιμοποιηθεί από άτομα με μειωμένη ανοχή στη γλυκόζη.
Το προϊόν δεν περιέχει φοινικέλαιο ή γλουτένη.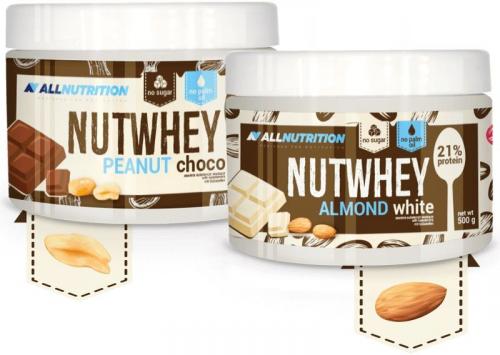 AllNutrition Nutwhey 500g
A delicious high-protein peanut cream with chocolate flavor. Perfect as an addition to omelets, waffles, pancakes, rice wafers, fit desserts and cakes.
Peanuts are a rich source of vitamin E and vitamin B1 which facilitate functions of the nervous system and of the brain. Proteins support muscle mass building, accelerate regeneration, nourish damaged muscle fibers and lower the appetite. Xylitol acts antibacterial, slowly raises the level of glucose in the blood, because its metabolism occurs practically without the involvement of insulin, thus it can be used by people with impaired glucose tolerance. The product does not contain any palm oil or gluten.
Nutrition Facts
30g
Energy
179 kcal

Fat

-Of Which saturated Fat

9.6g

-1.5g

Carbohydrate

-Of Which Sugars

10.5g

-1.3g

Fiber
2.8g
Protein
7.2g
Salt
0.02g
No customer reviews for the moment.