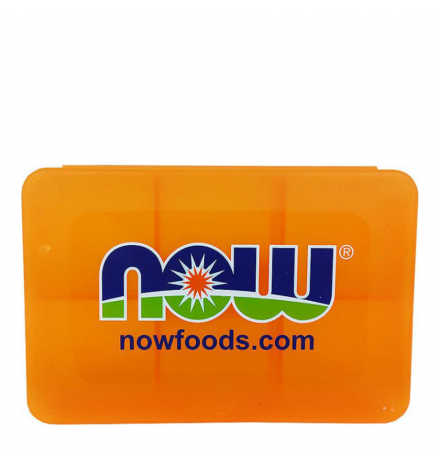 Now Foods Pill Case Small
0000-00-00
733739083006
New product
Το κουτί της NOW FOODS έχει σχεδιαστεί ειδικά με 6 μεγέθους διαμερίσματα για την αποθήκευση, την οργάνωση και την προστασία ταμπλετών και κάψουλων.
Είναι ιδανικό για την τσάντα του γυμναστηρίου σας ή τη μεταφορά των συμπληρωμάτων σας όταν ταξιδεύετε.

PRODUCT DESCRIPTION
The NOW FOODS pill case has been specially designed with 6 sized compartments to store, organise and protect your tabs, softgels or vits and mins. It's ideal for your gym bag or transporting your supplements when you travel.
No customer reviews for the moment.