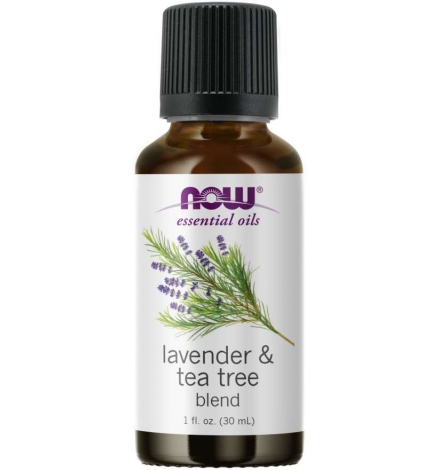 Now Foods Lavender & Tea Tree Essential Oils 30ml
2023-09-30
733739077288
New product
Now Foods Lavender & Tea Tree Essential Oils 30ml
Περιγραφή
Συστατικά: Καθαρό λάδι λεβάντας (Lavandula angustifolia) & αγνό λάδι τσαγιού (Melaleuca alternifolia).
Άρωμα: Μαλακό, λουλουδάτο
Χαρακτηριστικά: Ανανέωση, καθαρισμός, τόνωση
Αναμιγνύεται καλά με: λάδι ευκαλύπτου, λάδι τριαντάφυλλου
Μέθοδος εξαγωγής: Απόσταξη ατμού
Οδηγίες Χρήσης:
Για χρήση αρωματοθεραπείας. Για όλες τις άλλες χρήσεις, αραιώστε προσεκτικά με λάδι όπως jojoba, grapeseed, ελαιόλαδο ή αμυγδαλέλαιο πριν από τη χρήση. Συμβουλευτείτε ένα βιβλίο αιθέριου ελαίου ή άλλη επαγγελματική πηγή αναφοράς για προτεινόμενες αναλογίες αραίωσης.
Αφού χρησιμοποιήσετε αιθέρια έλαια, κλείστε αμέσως τα καπάκια σφιχτά για να αποτρέψετε οποιαδήποτε οξείδωση. Για καλύτερα αποτελέσματα, φυλάξτε τα αιθέρια έλαια υψηλής ποιότητας σε θερμοκρασία δωματίου και στο αρχικό μπουκάλι. Θα πρέπει να αποφύγετε την αποθήκευση λαδιών κοντά σε οποιοδήποτε είδος θερμότητας, το οποίο περιλαμβάνει ντουλάπια πάνω από εστίες, περιοχές με άμεσο ηλιακό φως και περιοχές με υπερβολική υγρασία όπως μπάνια.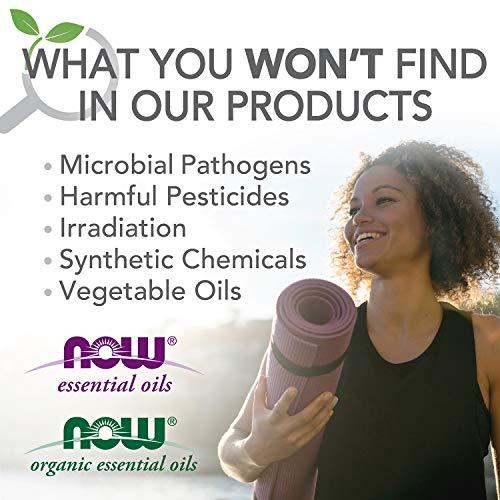 Now Foods Lavender & Tea Tree Essential Oils 30ml
PRODUCT DESCRIPTION
Ingredients:  Pure lavender oil (Lavandula angustifolia) & pure tea tree oil (Melaleuca alternifolia).
Aroma: Soft, floral
Attributes: Renewing, cleansing, stimulating
Mixes Well With:  Eucalyptus oil, rose absolute oil
Extraction Method:  Steam Distilled
NOW® Essential Oils are analytically tested for identity, purity and adulteration to assure the highest quality.
Directions: 
For aromatherapy use. For all other uses, carefully dilute with a carrier oil such as jojoba, grapeseed, olive, or almond oil prior to use. Please consult an essential oil book or other professional reference source for suggested dilution ratios.
After using essential oils, immediately close caps tightly to prevent any oxidation. For best results, please store our high-quality essential oils at room temperature and in the original bottle. You should avoid storing the oils near any kind of heat, which includes cabinets over stovetops, areas with direct sunlight, and areas with excessive humidity like bathrooms
No customer reviews for the moment.