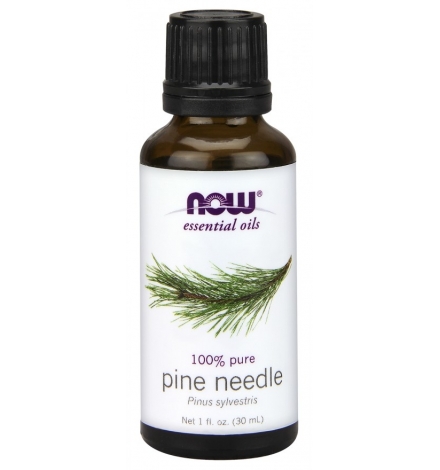 Now Foods Pine Needle Essential Oil 30ml
0000-00-00
733739075901
New product
Now Foods Pine Needle Essential Oil 30ml 
Συστατικά: 100% καθαρό έλαιο πεύκου   
Άρωμα:  Βαλσάμικο, άρωμα πεύκου 
Χαρακτηριστικά:  Καθαρισμός, κεντράρισμα, αναζωογόνηση
Μέθοδος εκχύλισης: απόσταξη από τις πευκοβελόνες
Έλεγχος καθαρότητας / Διασφάλιση ποιότητας
Το αιθέριο έλαιο του πεύκου λαμβάνεται με απόσταξη από τις πευκοβελόνες του και έχει δροσιστικό και αποσμητικό άρωμα. Χρησιμοποιείται κυρίως για την αντισηπτική, αντιρευματική, αναλγητική και αντιβακτηριακή του δράση. Έχει χαλαρωτικές και αναζωογονητικές ιδιότητες και βοηθά σε προβλήματα αυπνίας. Κατάλληλο για την αντιμετώπιση της βρογχίτιδας, της καταρροής, του κρυολογήματος και των μολύνσεων του αναπνευστικού συστήματος. Με μασάζ ανακουφίζει από μυικούς πόνους και πόνους της ωμοπλάτης.
Το πεύκο είναι πολύ τονωτικό έλαιο, αποτελεσματικό στην ανακούφιση της αναπνευστικής οδού κατά τη διάρκεια κρυολογήματος. Ένα ζεστό μπάνιο με αιθέριο έλαιο πεύκου συνοδευόμενο από εισπνοή των υδρατμών μπορεί να μας θεραπεύσει μια και καλή.
Προτεινόμενη Χρήση
Για αρωματοθεραπεία. Για όλες τις άλλες χρήσεις, πριν από τη χρήση, αραιώστε προσεκτικά με λάδι όπως το jojoba, το κραμβέλαιο, το ελαιόλαδο ή το αμυγδαλέλαιο.  Συμβουλευτείτε ένα βιβλίο αιθέριων ελαίων ή άλλη επαγγελματική πηγή αναφοράς για τις προτεινόμενες αναλογίες αραίωσης.
Now Foods Pine Needle Essential Oil 30ml
PRODUCT DESCRIPTION
Pinus sylvestris
Ingredients: 100% pure pine needle oil
Aroma: Balsamic, pine scent
Attributes: Purifying, centering, refreshing
Mixes Well With: Balsam fir needle oil, cedarwood oil, juniper berry oil, rosemary oil
Extraction Method: Steam Distilled from pine tree needles
❌ SUGGESTED USAGE 
For aromatherapy use. For all other uses, carefully dilute with a carrier oil such as jojoba, grapeseed, olive, or almond oil prior to use. Please consult an essential oil book or other professional reference source for suggested dilution ratios.
No customer reviews for the moment.