Mars Snickers Hi Protein Bar 55g
2022-04-30
New product
Mars Snickers Hi Protein Bar 55g
Αν ψάχνετε για ένα νέο και νόστιμο τρόπο για να απολαμβάνετε την πρωτεΐνη στη διατροφή σας, θα λατρέψετε αυτή την νέα Μπάρα Πρωτεΐνης!
Τώρα η αγαπημένη μας snickers με μολις 213 θερμίδες και 20 g πρωτεϊνης.
Η μπάρα πρωτεϊνης της Snickers είναι ένας εύγευστος συνδυασμός ξηρών καρπών, καραμέλας και σοκολάτας.
Οι μπάρες πρωτεΐνης της SNICKERS  έχουν ανεβάσει τον πήχη στις μπάρες πρωτεϊνης.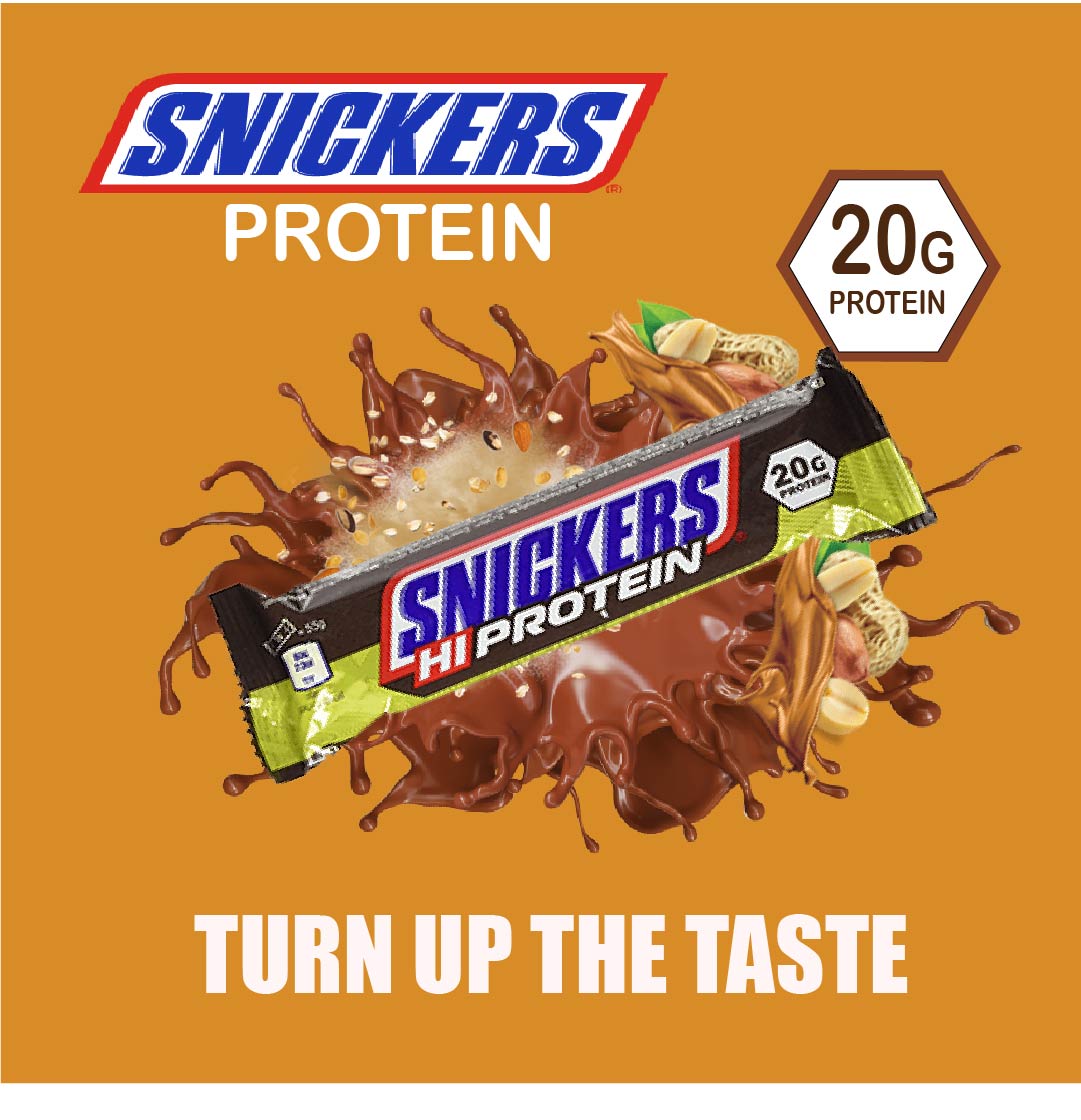 Mars Snickers Hi Protein Bar 55g
The same delicious Mars bar taste

20g protein per bar
If youre looking for a new and tasty way to enjoy protein in your diet, you'll love this new Protein Bar!
The new Snickers Protein is just 213 calories and has the nutritional profile you would expect from a leading Protein Bar but with all the great taste of your favourite confectionery brand; "It tastes like a Snickers".
The Snickers Protein Bar is a delicious combination of nuts, caramel and chocolate with a soft nougaty centre containing 20 g of protein.
The Snickers Protein Bar can be easily slipped into any kit bag as a post ride snack. Protein Bars have been taking to a new level with the Snickers Protein Bar.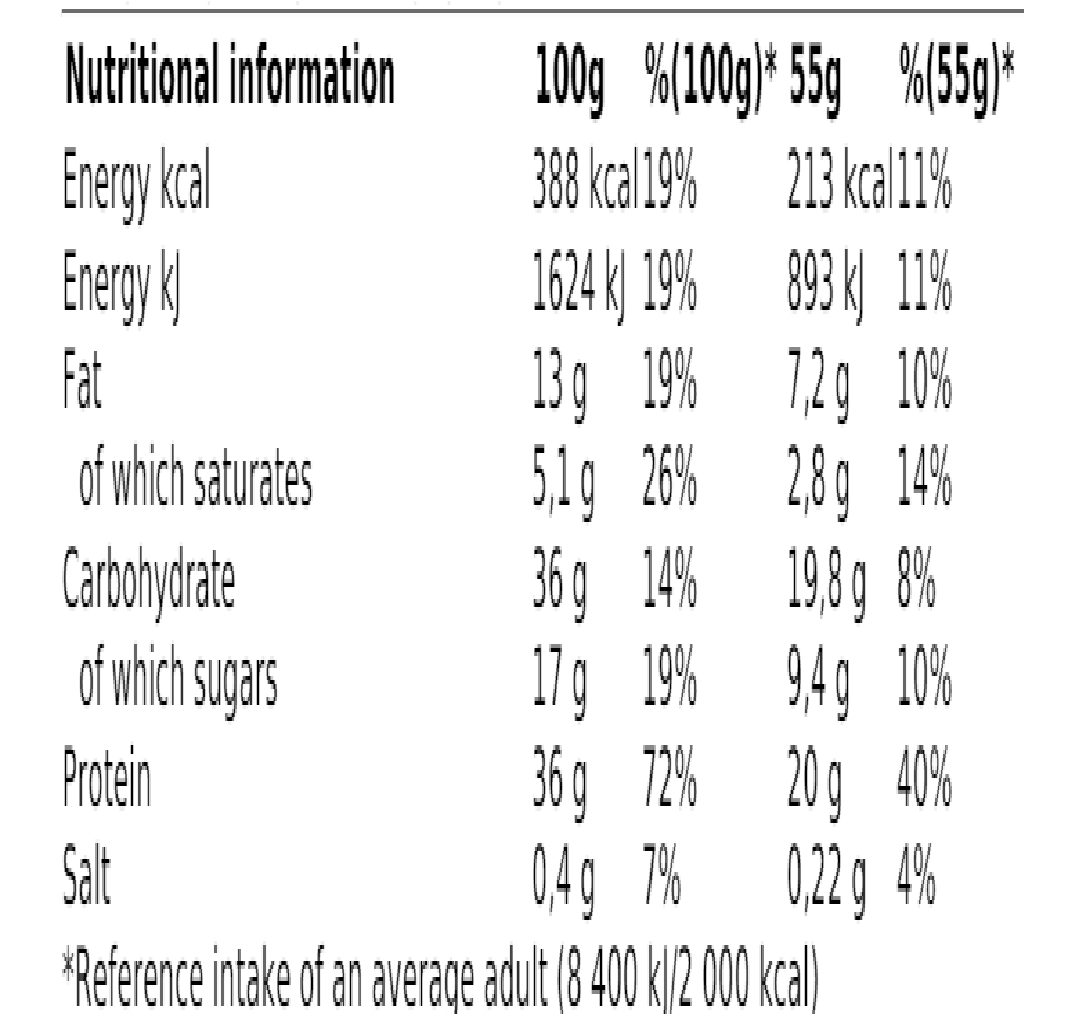 Ingredients: Protein Blend (19%) (Milk Protein Isolate, Milk Protein, Whey Protein Concentrate (from Milk), Emulsifier (Soya Lecithin)), Milk Chocolate (15%) (Sugar, Cocoa Butter, Skimmed Milk Powder, Cocoa Mass, Lactose and Protein from Whey (from Milk), Palm Fat, Whey Powder (from Milk), Milk Fat, Emulsifier (Soya Lecithin E476), Natural Vanilla Extract), Hydrolysed Collagen (14%), Caramel (14%) (Sweetened Condensed Skimmed Milk, Glucose Syrup, Invert Sugar Syrup, Palm Oil, Butter (from Milk), Sugar, Emulsifier (E471), Stabiliser (Pectin), Salt, Natural Flavouring), Humectant (Maltitol), Peanuts (10%), Humectant (Glycerol), Peanut Flour, Fructo-Oligosaccharide, Natural Flavouring (Peanut), Salt, Colour (Plain Caramel), Antioxidant (Natural Mixed Tocopherols. May contain (if applicable): Almond, Hazelnut, Pecan Nuts, Gluten, Egg. Suitable for vegetarians: Not suitable for vegetarians
No customer reviews for the moment.