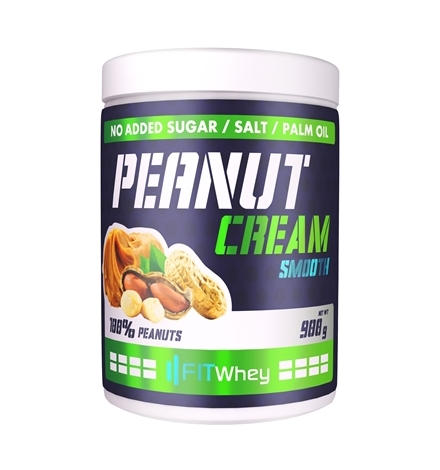 FitWhey Peanut Butter 900 grams
2021-01-31
5902837712659
New product
FitWhey Peanut Butter 900 grams
Εκπληκτική Γεύση και ποιότητα!
To νεό φυστικοβούτυρο της FitWhey γίνεται με 100% φρέσκα καβουρδισμένα φυστίκια! Έχει  υψηλή περιεκτικότητα σε πρωτεΐνη  και καλά λιπαρά οξέα. 
Πρόσφατες μελέτες έχουν δείξει ότι το φυστικοβούτυρο βελτιώνει την ευαισθησία στην ινσουλίνη, μειώνει τη συγκέντρωση γλυκόζης στο αίμα, και κατ'επέκταση τον κίνδυνο εμφάνισης διαβήτη.
Επιπλέον, η ιδιότητα του να μειώνει τον χρόνο γαστρικής εκκένωσης, μειώνει την όρεξη μας και την μεταγευματική γλυκαιμία.
Είναι πλούσιο σε μικροθρεπτικά συστατικά όπως η βιταμίνη Ε, οι βιταμίνες Β, το κάλιο, το μαγνήσιο, ο ψευδάργυρος, το μαγγάνιο και ο χαλκός, γεγονός που το καθιστά υγιεινή προσθήκη στη διατροφή μας.
Χωρίς προσθήκη αλατιού, ζάχαρης, φοινικέλαιου και συντηρητικών, αυτό το απαραίτητο για το ντουλάπι σας σνακ είναι ο πιο γλυκός και απλός τρόπος για να κρατάτε την φόρμα σας σε καλό δρόμο.
Οδηγίες Χρήσης :
Μπορείτε να το απολαύσετε με το πρωϊνό σας, σαν σνακ ή όταν χρειάζεστε ένα θρεπτικό και ενεργητικό σνακ, οποιαδήποτε ώρα της μέρας.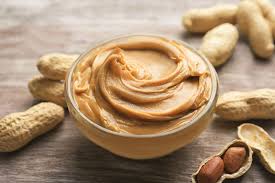 FitWhey Peanut Butter 900 grams

No added sugar

Without salt

No palm oil

FitWhey Peanut Butter is a rich source of potassium, magnesium, vitamin E and fiber, which contribute to better nervous system functioning and affect our memory and concentration. 

Natural peanut butter derived from peanuts is obtained using natural methods. It does not contain unnecessary additives of sugar, hardeners or salt , which makes it an invaluable source of healthy fats and proteins in the diet of every human being. Peanut nuts included in our butter are a valuable source of unsaturated fatty acids, which contribute to lowering cholesterol in the blood, prevent the risk of developing atherosclerosis and cardiovascular diseases.

FitWhey Peanut Butter is widely used in the kitchen, is suitable for spreading bread, baked goods, can be used as an addition to the morning porridge, homemade desserts and cakes, and even as an ingredient in various spicy dishes. Take care of your health and include FitWhey Peanut Butter in your daily diet - a tasty and healthy addition to various dishes. 

Ingredients: peanuts (roasted peanuts).
Supplements Facts

Per 100g

Energy

2345 Kj/




560 Kcal

Carbohydrate


-of Which Sugars

19g




6.2g

Fats
- Saturated

46g
6,1g

 

Protein

26g

Sodium

0,02g

 
 
No customer reviews for the moment.