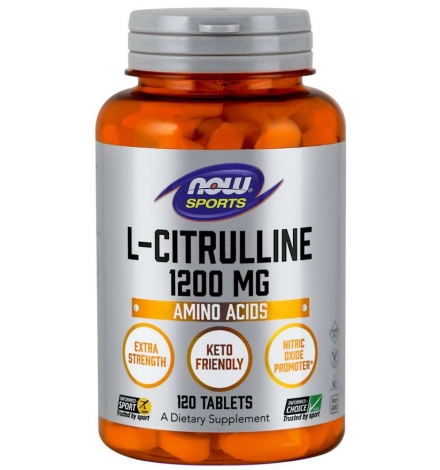 Now Foods L-Citrulline 1200mg 120Tablets
2020-11-30
733739001160
New product
Now Foods L-Citrulline 1200mg 120Tablets
Επαναπροσδιορίζει την Αγγειοδιαστολή

Ενισχύει την άμεση ενεργοποίηση

Ενθαρρύνει την παραγωγή ATP

Προωθεί την αργινίνη
Ως νιτρικό αγγειοδιασταλτικό οξείδιο, η κιτρουλίνη αυξάνει τη δυνατότητα του σώματός σας να μεταφέρει αίμα στους ενεργοποιημένους μύες. Μεταφορά περισσότερου αίματος σημαίνει διοχέτευση περισσότερου οξυγόνου και θρεπτικών συστατικών στους μύες σας.
Η Κιτρουλίνη συνιστά δευτερεύον αμινοξύ, που υποστηρίζει τα επίπεδα Αργινίνης στο σώμα. Η Αργινίνη είναι πρόδρομος του νιτρικού οξειδίου που οδηγεί σε υπερβολική ΑΝΤΛΗΣΗ μυών, περισσότερη ισχύ και ενέργεια, καθώς και βέλτιστη αποκατάσταση μετά από επίπονες προπονήσεις.
Μη Διεγερτικό – Κατάλληλο για Προπονήσεις σε Προχωρημένες Ώρες
H Κιτρουλίνη αποτελεί την ιδανική εναλλακτική για την αντοχή των αθλητών σε μακρές περιόδους προπονήσεων, καθώς και για όσους προτιμούν να προπονούνται σε προχωρημένες ώρες αργά το βράδυ. Σας επιτρέπει να κοιμάστε ξεκούραστα.
Συνδυάζεται με BCAA, Κρεατινίνη, Υδατάνθρακες, Καφεΐνη
Η Κιτρουλίνη  συνδυάζεται άψογα με άλλα συμπληρώματα. Συμβάλλει στην απορρόφηση πρωτεϊνών, BCAA και υδρογονανθράκων. Αυξάνει την αποτελεσματικότητα των προϊόντων που περιέχουν κρετινίνη ή καφεΐνη.
Οδηγίες Χρήσης:
Πάρτε 1 ταμπλέτα , 1 μέχρι 2 φορές την ημέρα μεταξύ των γευμάτων σας!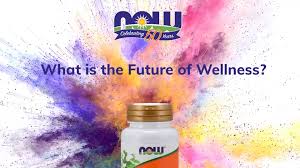 Now Foods L-Citrulline 1200mg 120Tablets
Extra Strength

Healthy Immune System Function

Supports Protein Metabolism*
Citrulline is a non-essential amino acid that is an important intermediate in the urea cycle, functioning along with other amino acids to rid the body of ammonia, a byproduct of protein metabolism. Citrulline also plays an important role in the healing process and in the maintenance of a healthy immune system.*
This Extra Strength product has more L-Citrulline (1,200 mg per tablet) than our regular strength product (750 mg per capsule).
Directions:
As a dietary supplement, take 1 tablet 1 to 2 times daily between meals.
Supplements Facts:
Serving Size:

1 Tablet

Servings Per Container:

120

 

Amount per Serving

% Daily Value

* Percent Daily Values are based on 2,000 calorie diet.




† Daily Value not established.

L-Citrulline

1.2 g (1,200 mg)

*
Other Ingredients:
Stearic Acid (vegetable source), Croscarmellose Sodium, Cellulose, Silica and Vegetarian Coating.
Not manufactured with wheat, gluten, soy, milk, egg, fish, shellfish or tree nut ingredients. Produced in a GMP facility that processes other ingredients containing these allergens.
No customer reviews for the moment.